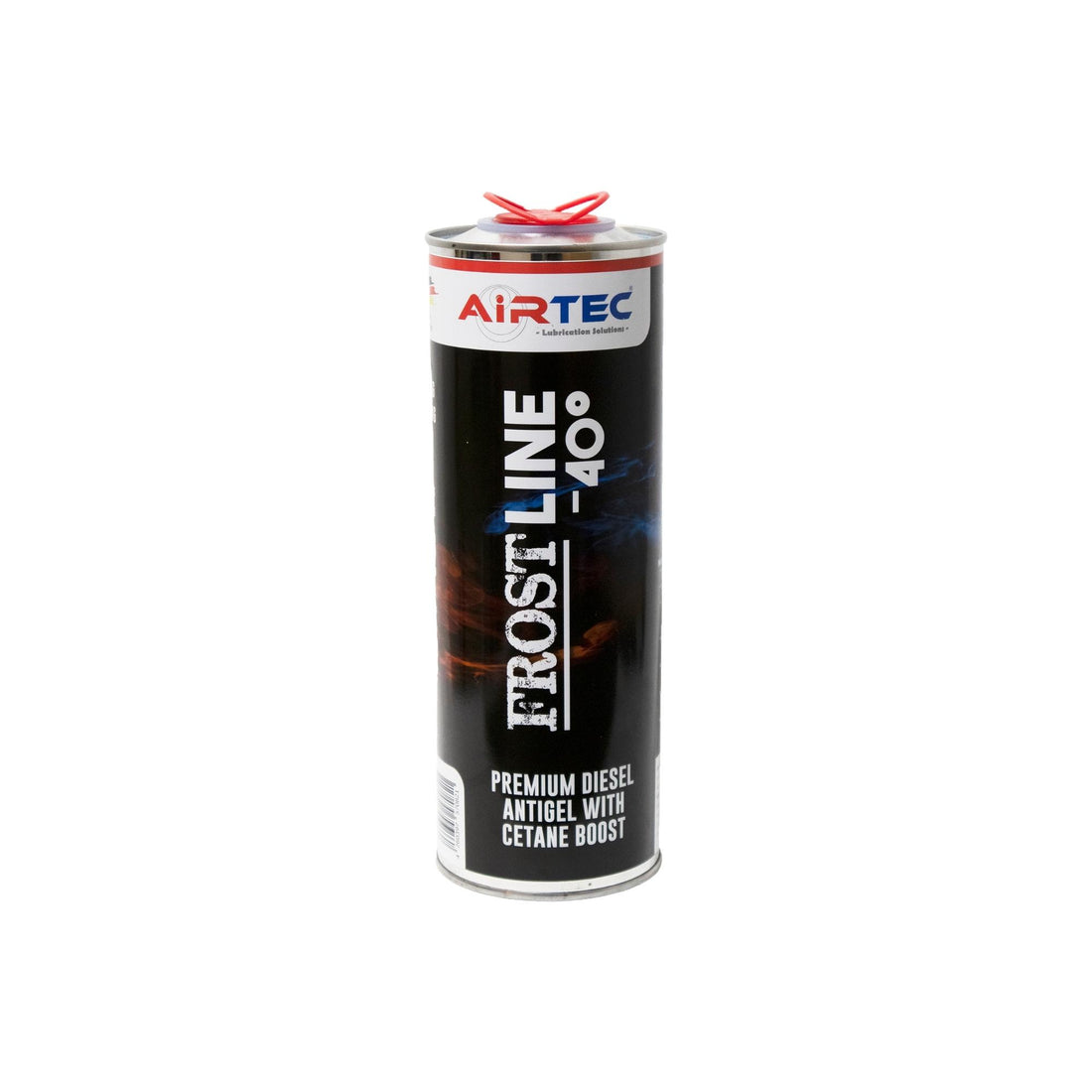 AirTec Frostline -40 Premium Diesel Antigel
AirTec Frostline -40 keeps your engine running smoothly all winter long!  
Mixing Ratios: 1 liter treats 100 gallons of diesel fuel, lowering the gelling temperature by more than 30 degrees Fahrenheit! Add to diesel fuel when filling the tank at the desired mixing ratio. For best results add to the diesel fuel while filling the diesel fuel tank.  This allows for the instant mixing of Frostline -40 and diesel fuel. 
Safe for use in ALL diesel engines when used as directed
Safe for use in all diesel and biodiesel fuel blends
Meets all requirements for Ultra Low Sulfur Diesel (ULSD)
Made in Germany.  Held to the Highest Quality Standards
Q: Is Frostline only for diesel fuel?
A: Frostline is designed for use in heating oils and diesel fuels. It is not rated for use in gasoline, kerosene or other fuel types (most of these fuels do not require an anti-gelling additive).

Q: Does frostline get thick when it gets cold?
A: In extreme cold Frostline can get thicken or even appear to freeze, however, with a quick shake it is instantly a liquid again. Once in the fuel Frostline reacts with the diesel fuel and prevents it from gelling or freezing by not allowing the particles to coagulate together.
Customer Reviews
11/14/2023
RODOLFO N.

United States
Easy to order and delivered on time.
I will know if it works after the winter in Michigan.