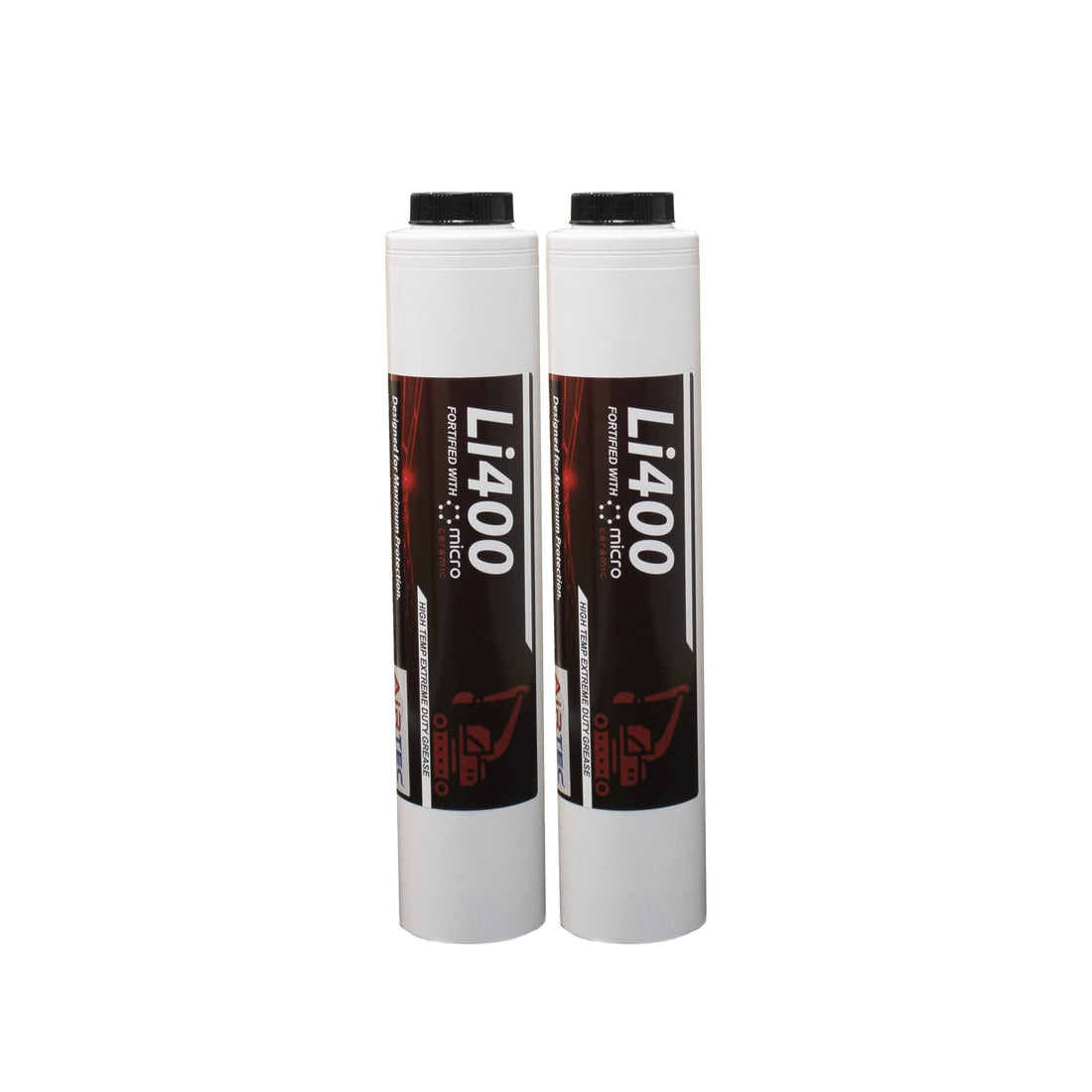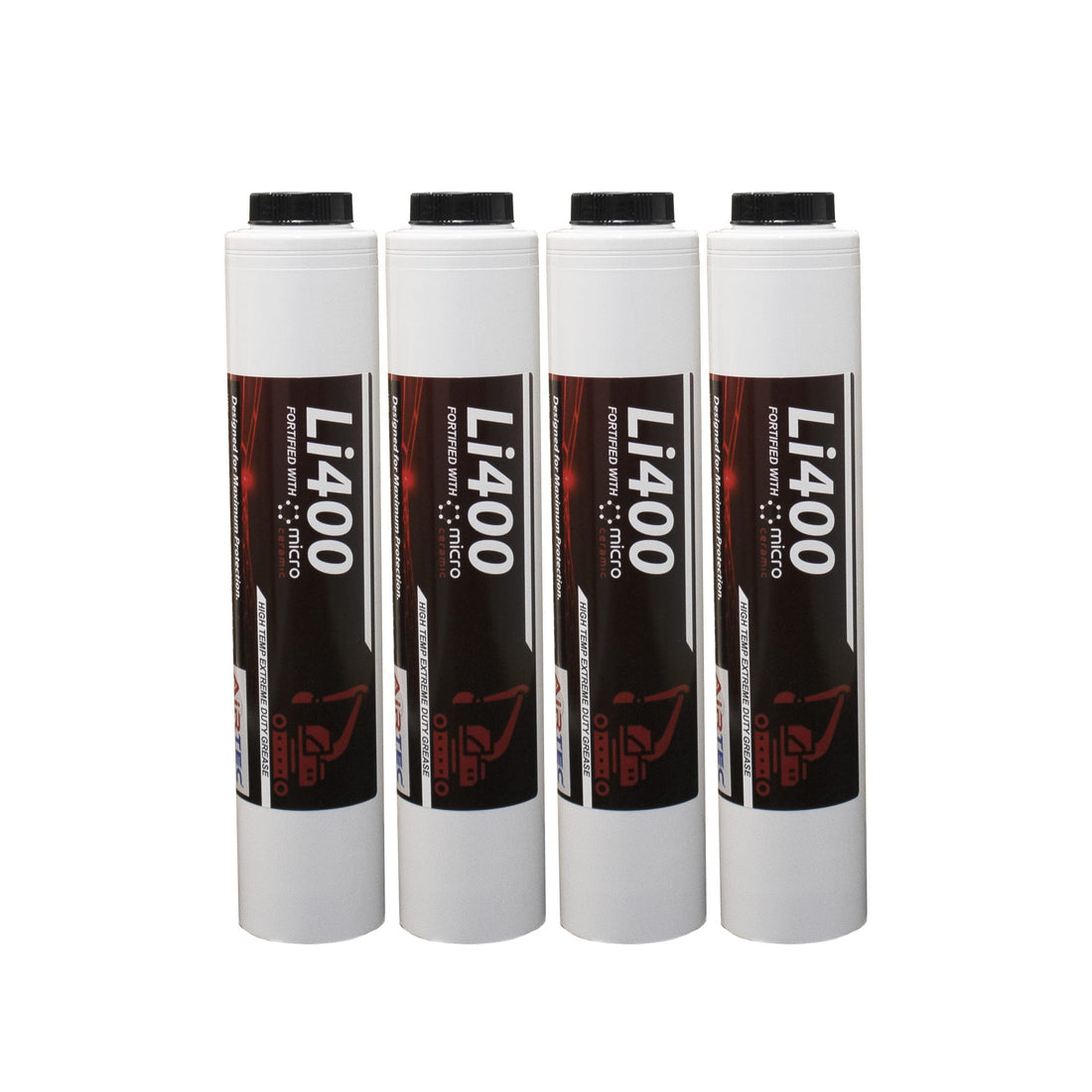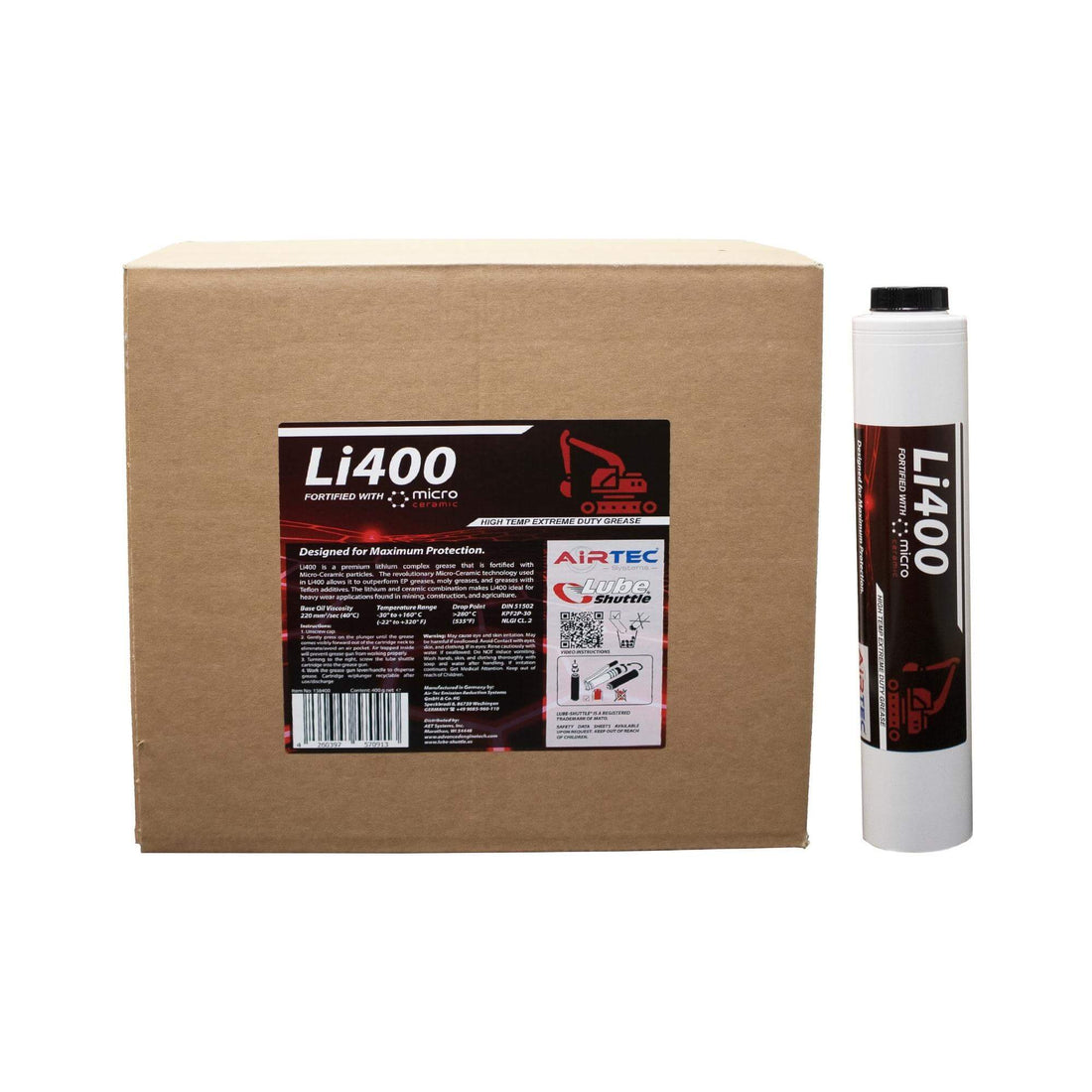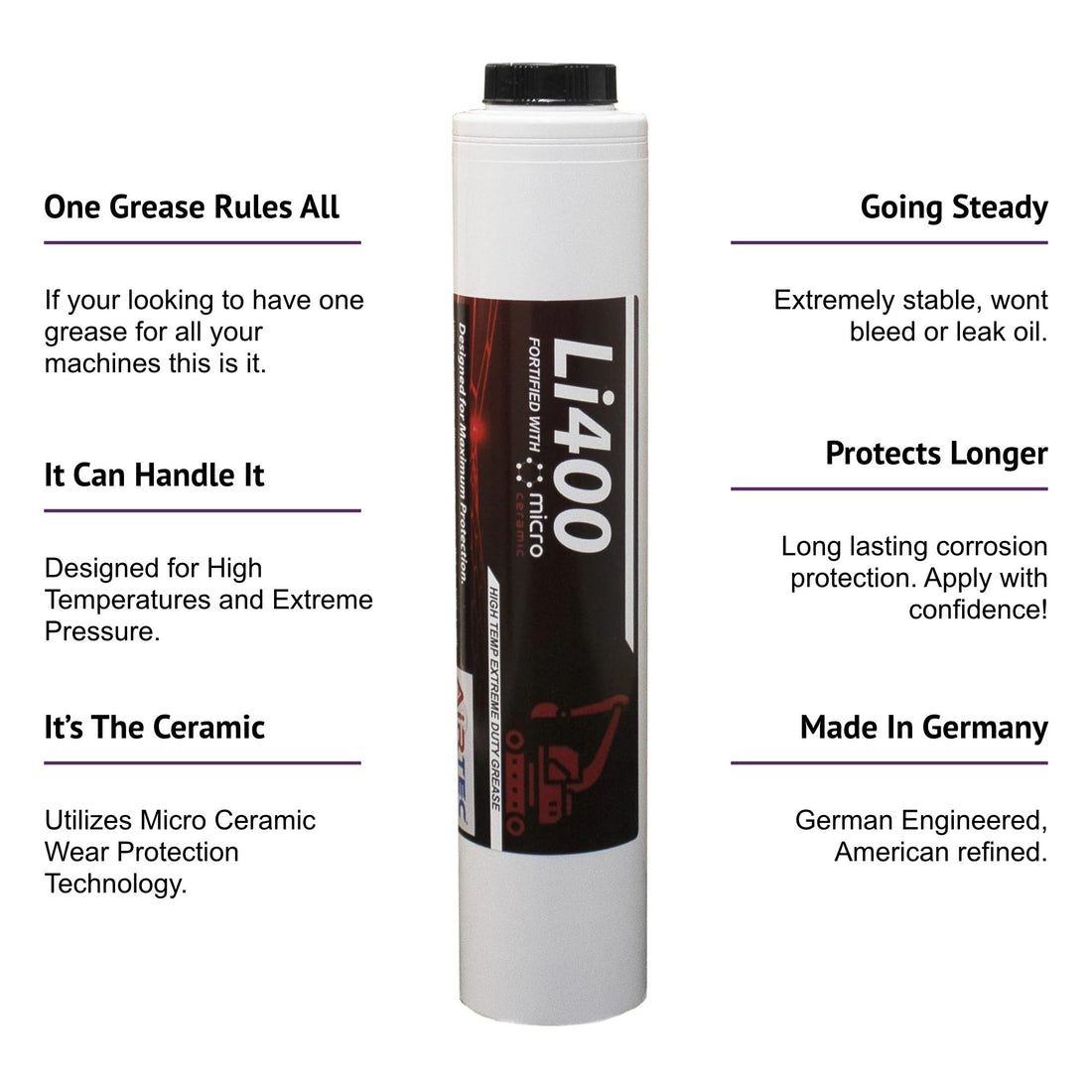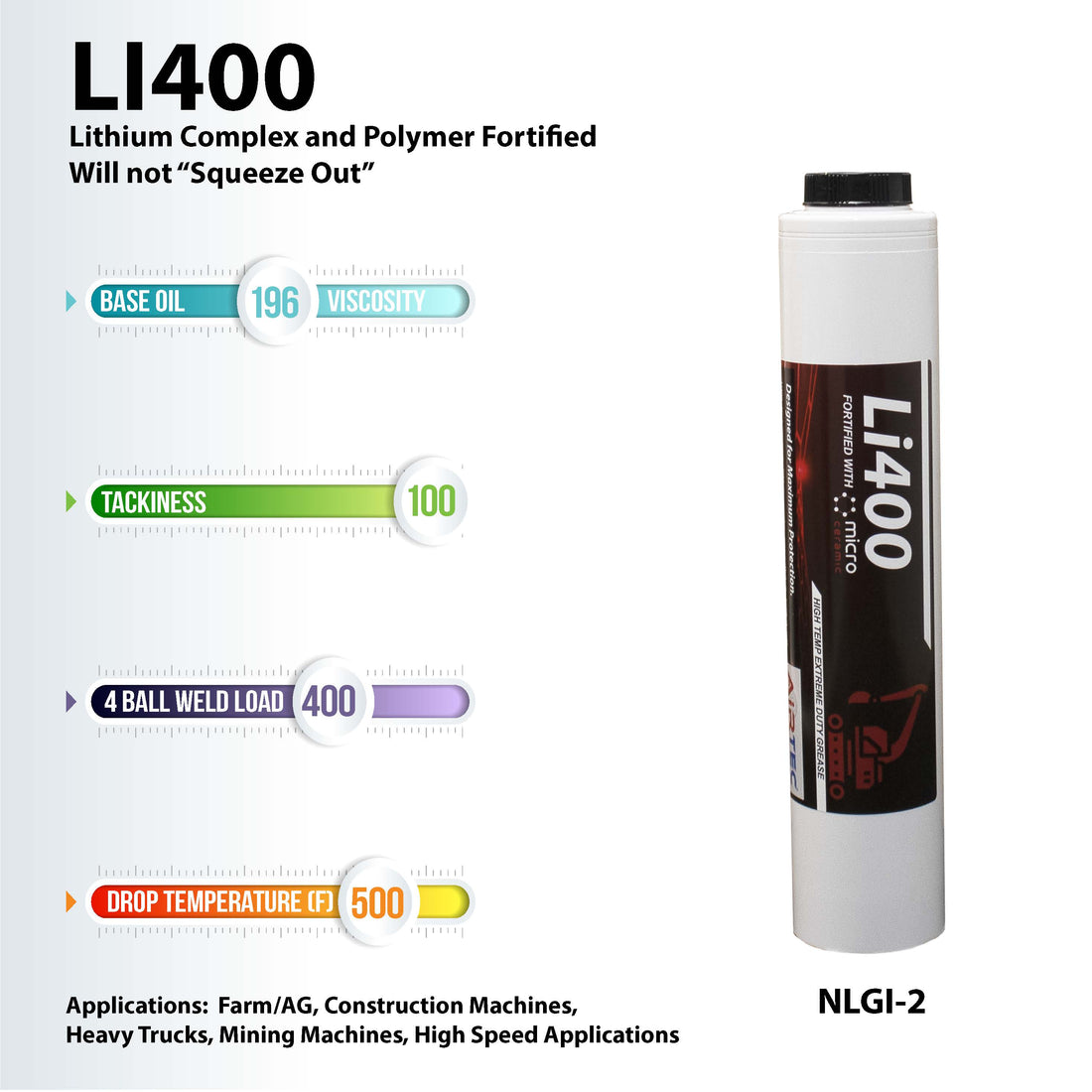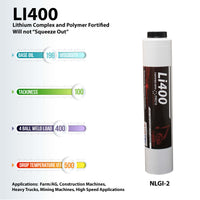 AirTec Grease: Li400 Extreme Duty Grease
Li400 is the flagship grease from AirTec. Thickened with Lithium complex and reinforced with AirTec/Wagner Micro Ceramic Li400's performance under extreme temperatures and pressures puts it in a class of its own.
The secret to Li400's performance comes from its dual lubricity technology as it utilizes both wet and dry lubrication.
This proprietary combination results in excellent long-term metal adhesion and extended wear protection. Whether you are greasing a UTV that sees use in the desert or a mine truck that sees peak high and low temperatures, Li400 will provide the protection you need. 
Comparison to other AirTec Greases
The AirTec family of lubricants features many different types of greases ranging from standard multi-purpose greases to highly specialized ceramic additive greases. They cover a wide range of base oil weights, thickeners, and temperature ranges and out of all the greases, LI400 is the top-performing grease in terms of temperature rating and wear protection.
It features a heavier base oil than the G200, which gives it better durability in high use/heavy applications. Li400 uses a lithium complex thickener, micro-ceramic additives, and a medium base oil viscosity in tandem with a specialized polymer for maximum adhesion.
Base Oil Vis. (40°C) 220mm2/s

Temperature Range -30°C to +160°C (-22°F to +320°F)

Drop Temperature 280°C (535°F)

Specifications DIN 51502 NLGI 2

Benefits

Best Extreme Protection Grease

Premium Lithium ComplexThickener

Micro Ceramic additives easily handle Extreme Pressure 

Applications

Lawnmowers

Ag equipment

Automobiles

Heavy Construction Machines

Industrial Machines

Recreation Machines

Q: What is the temperature rating of this product?
A: The drop temperature of LI400 is a minimum of 535 degree Fahrenheit. However, the ceramic additive in LI400 provides lubrication well over 1000 degree F

Q: What is the makes this product an extreme duty grease?
A: LI400 features a drop temperature over 500F and has a weld load over 800KG, which makes LI400 an excellent grease for the most rugged applications.

Q: What is the benefit of the ceramic additive in this grease?
A: The temperature rating and pressure rating are further enhanced by the ceramic (HBN) additive in LI400 which has excellent metal adhesion and coating properties.
Customer Reviews
08/04/2023
Mark W.

United States
LI 400 Grease
Purchased this for my Yanmar 425 tractor. Very easy to use and excellent quality. Will also use it on my Tacoma pickup. With the AET grease gun is a no mess situation. Definitely happy with purchase and will buy again!