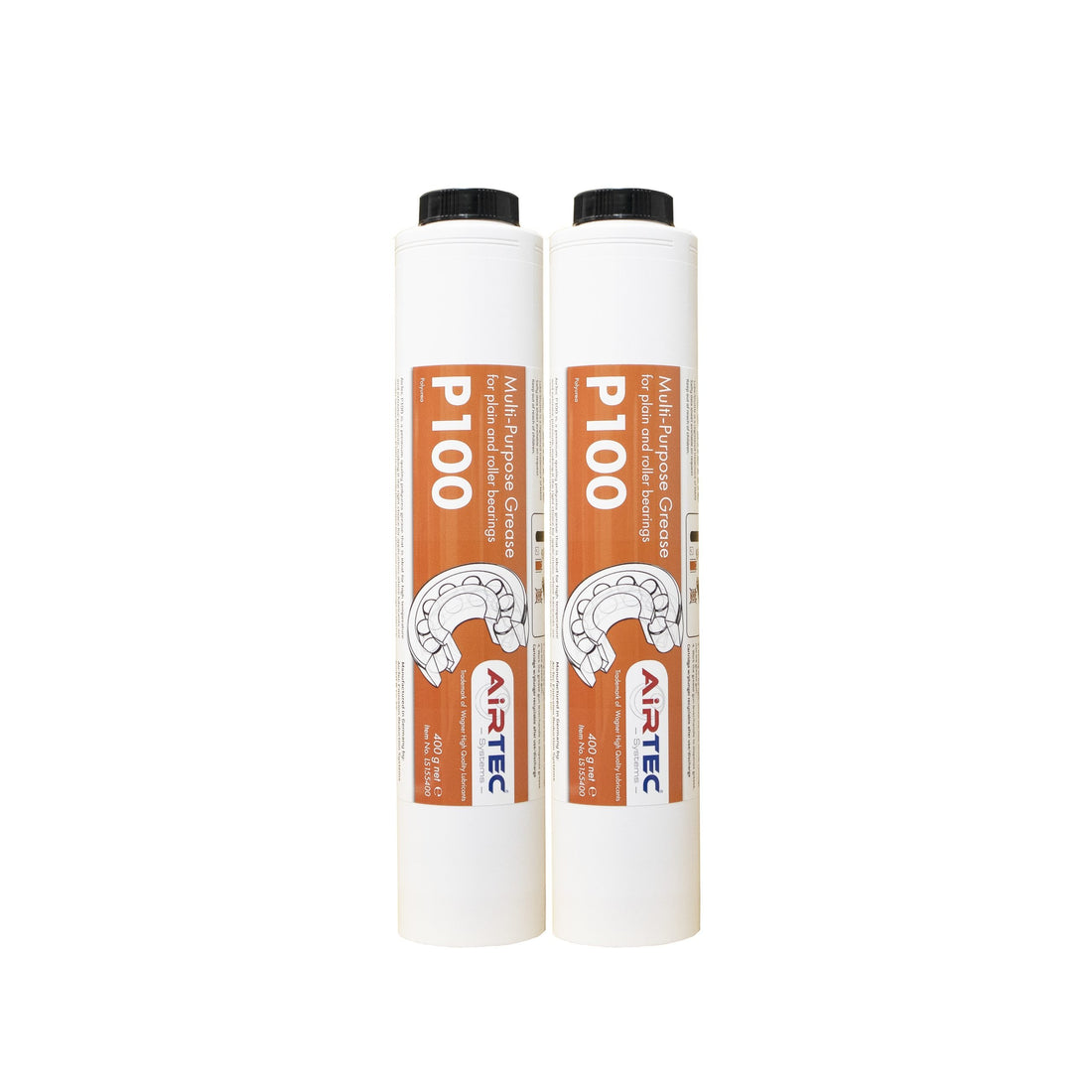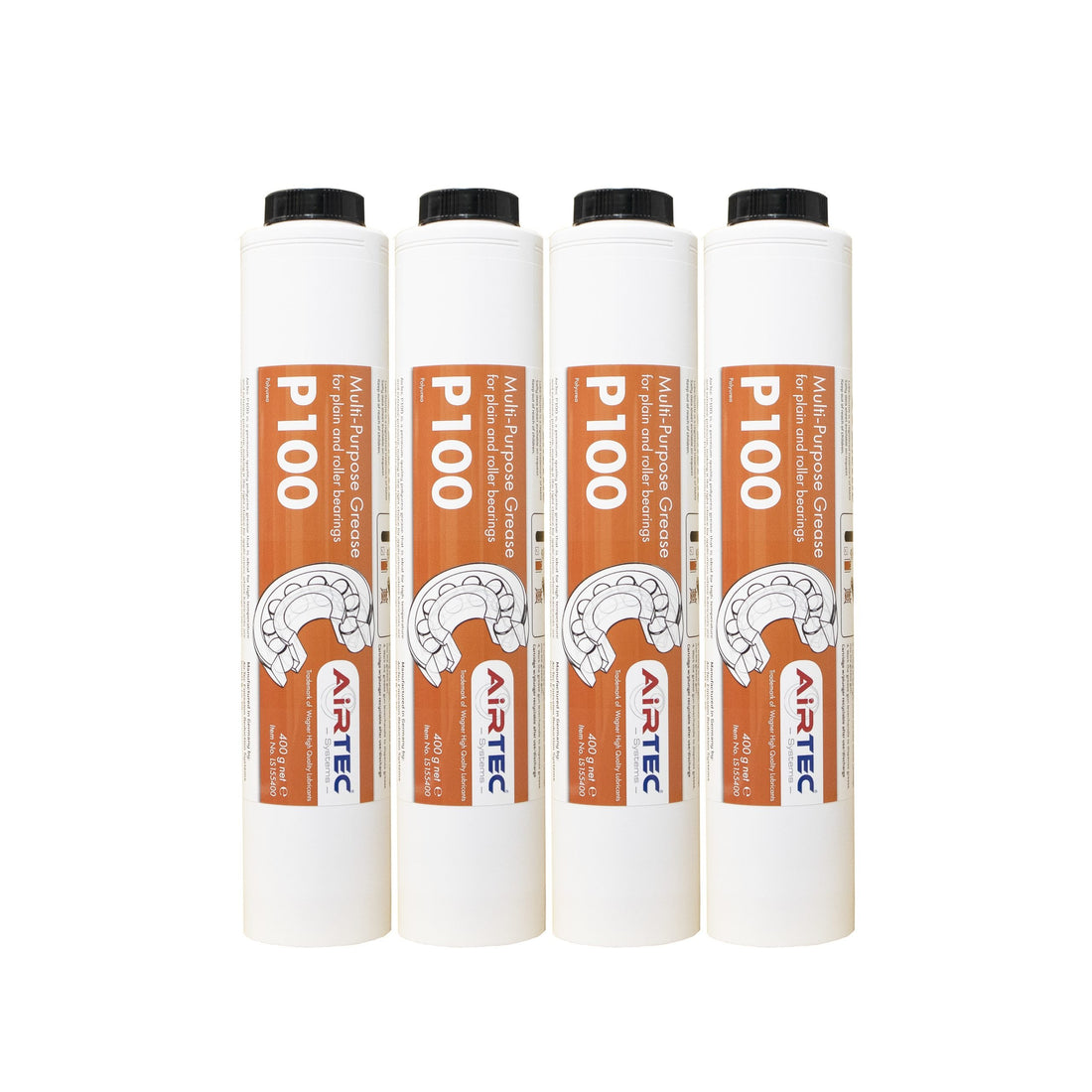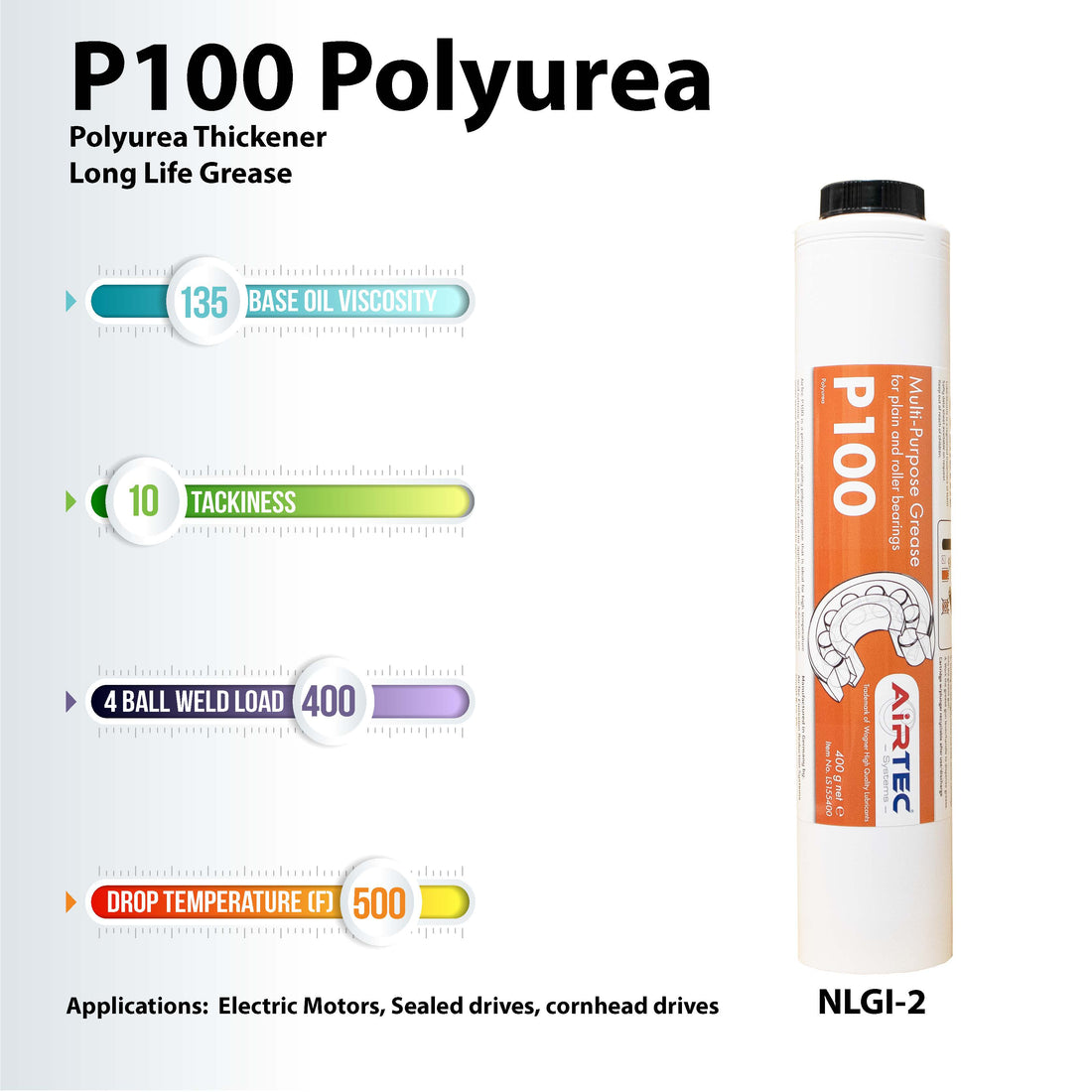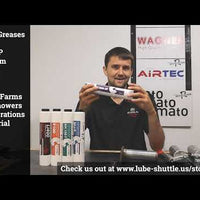 AirTec Grease: P100 Polyurea Grease
AirTec P100 Grease is a light base oil, polyurea thickened grease that offers great protection for both general and specialized applications.  Polyurea grease first found popularity in Japan as many OEMs starting using it as it offers great long-term protection, however, in the past few years, it has also gained popularity in the USA.
Why use P100 Poly Grease?
Polyurea thickened grease is known for its ability to outperform standard lithium greases, especially, in terms of lifespan. It offers great start-up lubrication at low temperatures while offering great stability at high temperatures.
Additionally, it is best in class in terms of shear stability, corrosion protection, oxidative stability, low wear, low volatility, and extremely low oil bleed.
All of these properties make it clear to see why AirTec P100 is a clear choice for sealed for life bearings, wheel bearings, CV joints, and electric motor bearings.
Base Oil Vis. (40°C)

 100mm

2

/s

Temperature Range 

-20

°

C to +140

°

C

Drop Temperature 

240°C

Specifications: 

DIN 51502 NLGI 2  
Benefits
High Wear Resistance

Polyurea Complex

High Thermal Stability



Applications
Sealed Bearings

Gear Boxes

Ag equipment

Heavy Construction Machines

Industrial Machines

Electrical Motor Bearings

Corn head drives



Q: What is the recommended use for this grease?
A: Electric motors, high speed bearings, lawn mower, compact tractors

Q: Is P100 a lithium grease?
A: No P100 is considered a polyurea grease as it is thickened with polyurea.

Q: Is polyurea grease better or worse than lithium grease?
A: It depends on the application. Polyurea greases are typically more expensive because they are extremely stable and provide excellent long term lubrication. However, the drop temperature is slightly less than lithium complex greases.