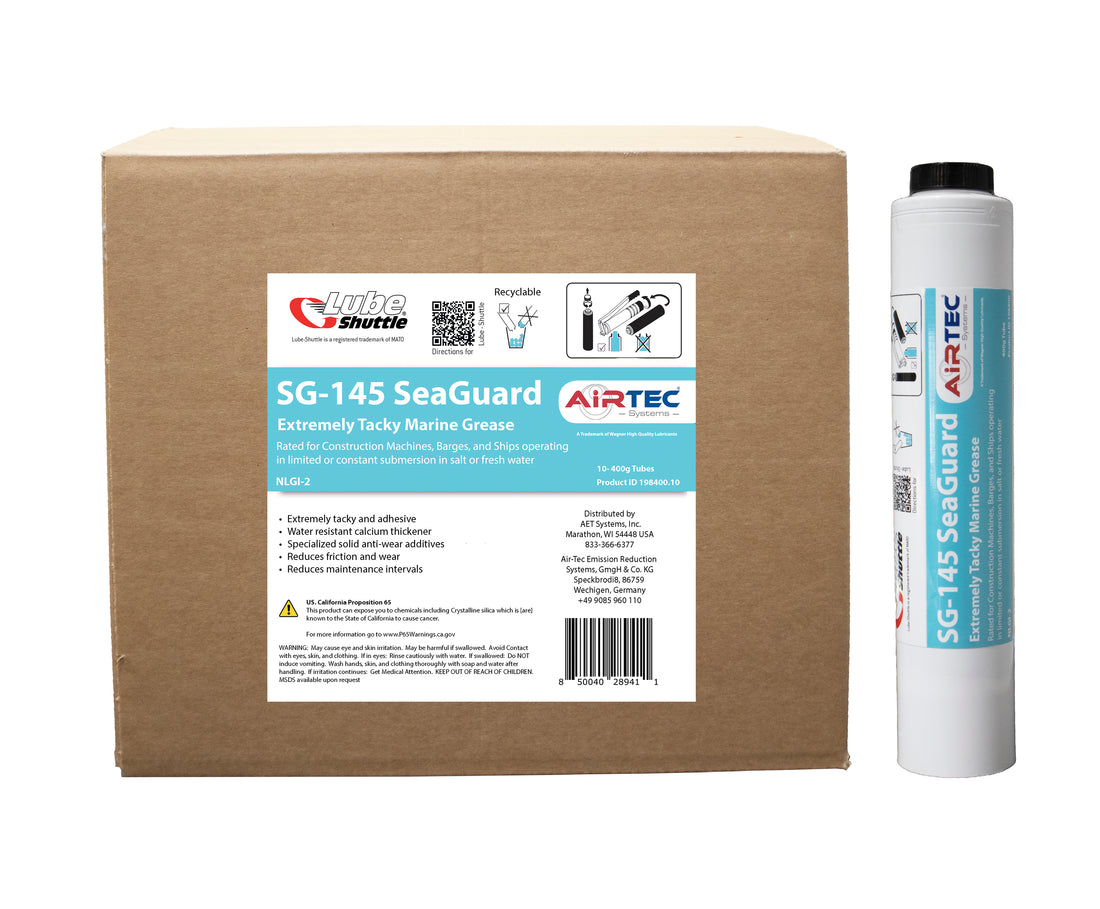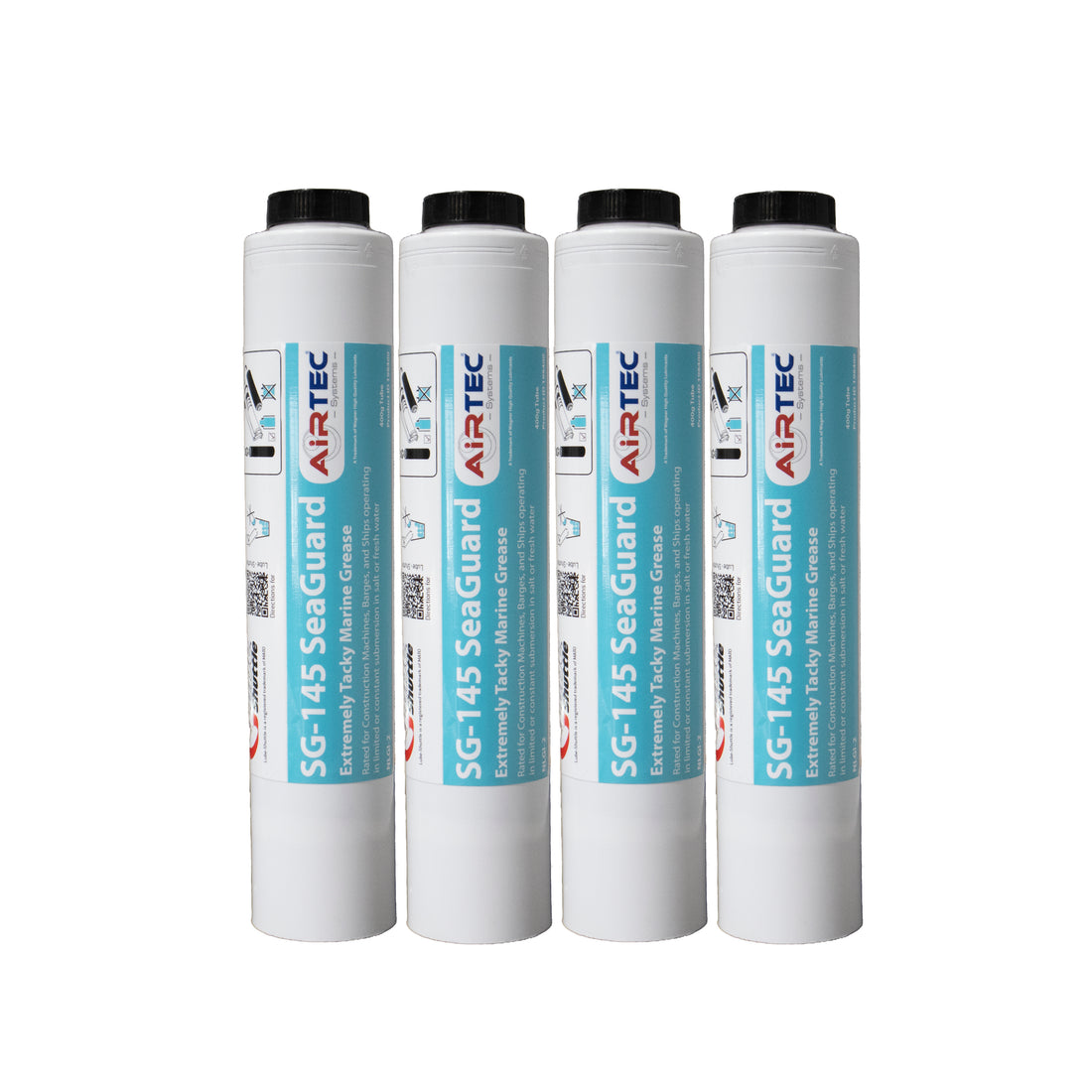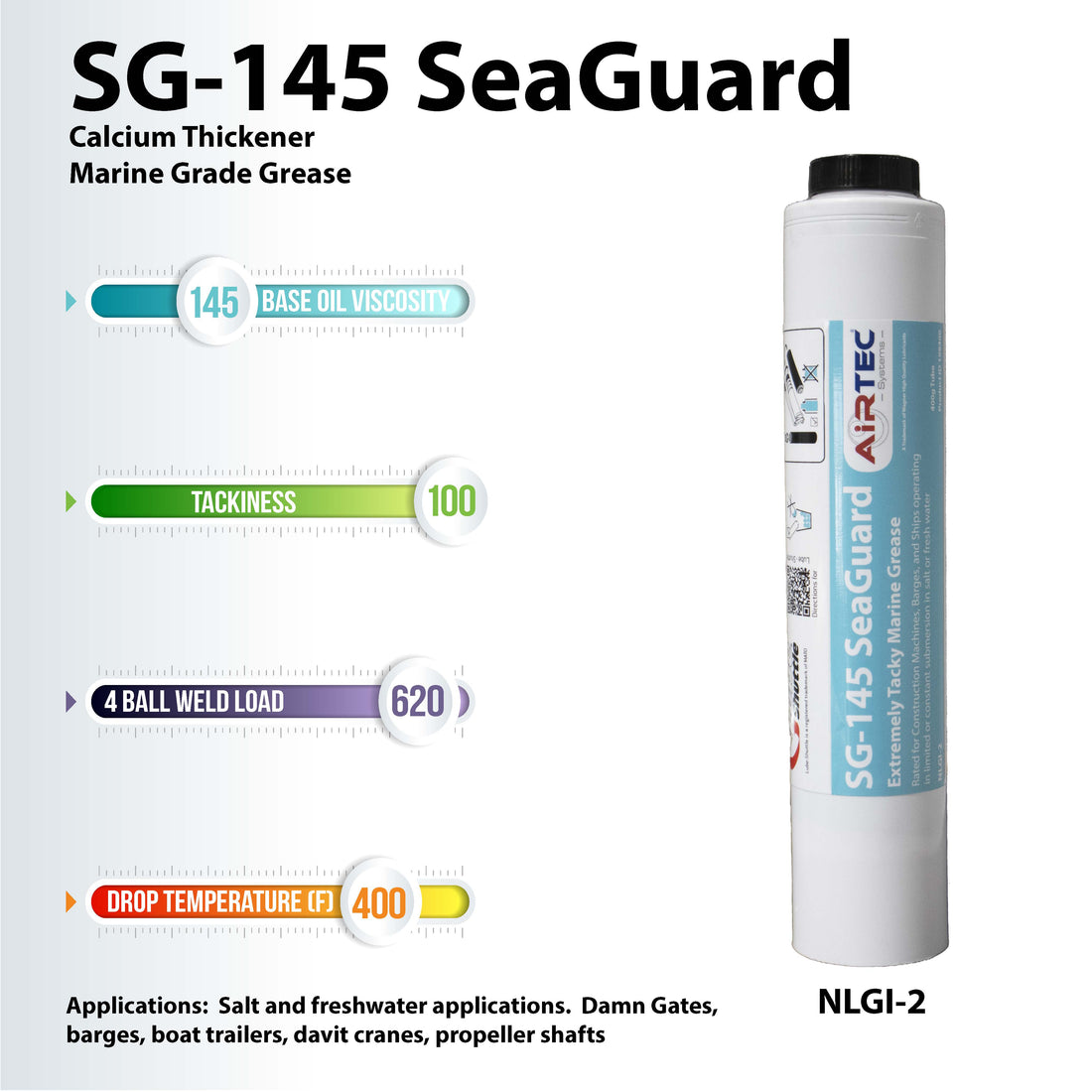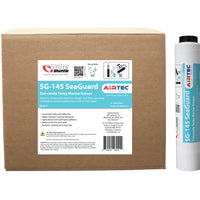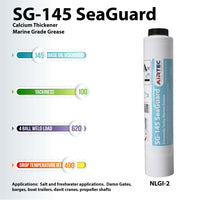 AirTec Grease: SG-145 SeaGuard Marine Grade Grease
AirTec's SG-145 SeaGuard is a marine rated grease that is designed for the most extreme marine applications, this is the best marine grease in a Lube-Shuttle® tube.  SeaGuard is not only a marine rated grease, but it is also rated for heavy high pressure and high temperature applications.   This extremely tack grease will stay put in all conditions and will not separate, drip, or drop off!
While many of the AirTec greases feature enhanced stability in marine applications SeaGuard is in a class of its own when it comes to performance in fresh and salt water.   SeaGuard is the right grease for boats, trailers subject to submersion, barges, dam gates, cranes, winches, and cable lines that are subject to constant or intermittent submersion.  
SG-145 SeaGuard Specifications and Technical Data Sheet

Thickener: Calcium

Base Oil:  Mineral
Base Oil Viscosity:  145 cSt at 40C
NLGI Grade:  2
4-Ball Weld Load:  620kgf
4-Ball Weld Load Index:  120kgf
4-Ball Wear:  0.48mm
Q: Is this grease rated for personal use boats, water craft, and none industrial uses?
A: SeaGuard is rated for boats, water craft, and all kinds of non-industrial marine applications. It just carries a lot of industrial ratings as well. So while it may not be the cheapest product, it certainly is one of the highest performing marine greases available.

Q: Can I use SeaGuard on equipment that isn't in the water?
A: SeaGuard can be used in any application where a high presssure, tacky grease with excellent water resistance is required. This could be farm equipment, construction machines or even certain manufacturing plants!

Q: Can I use this grease in salt water and fresh water?
A: Yes, SeaGuard is designed to provide lubrication and protection in both salt and fresh water.