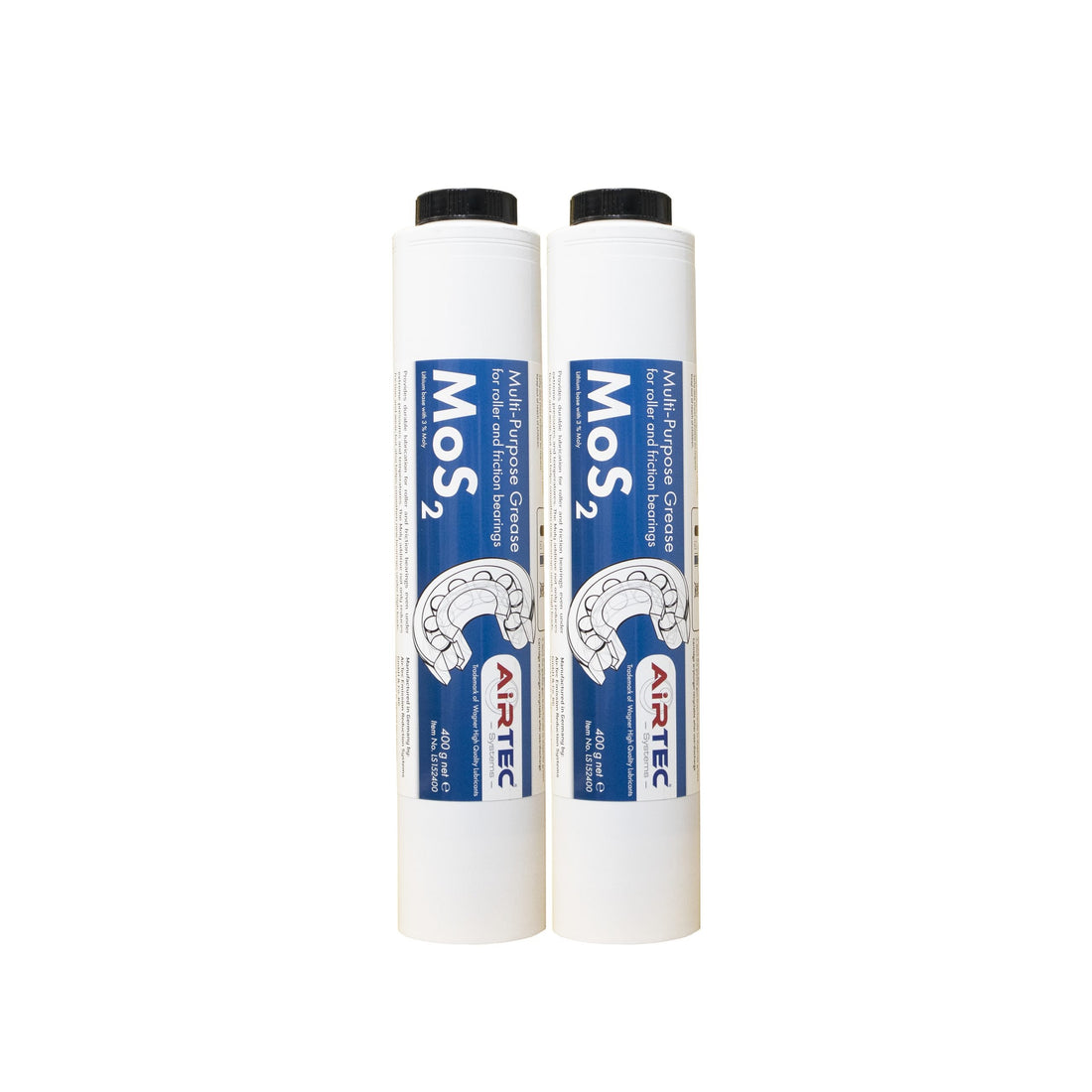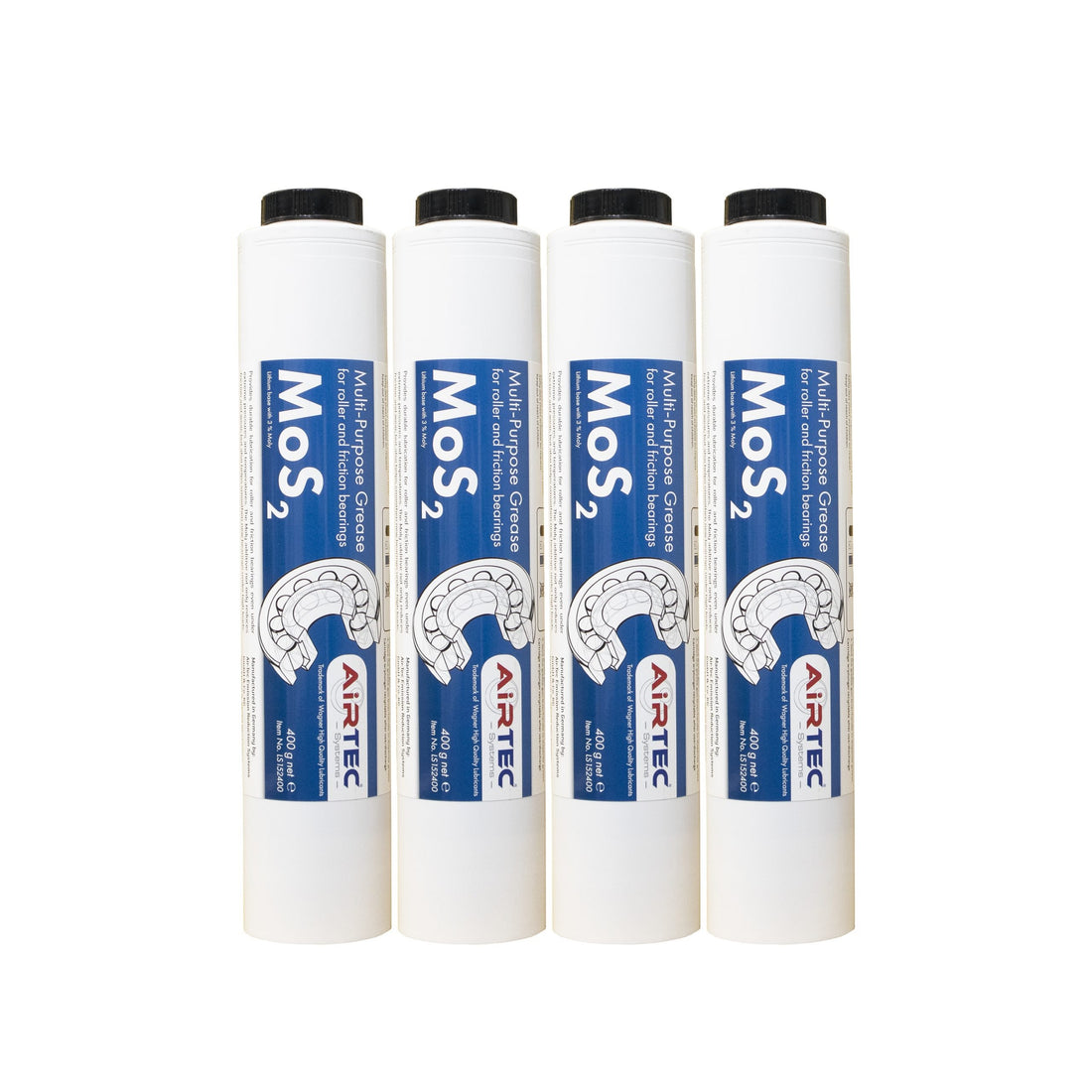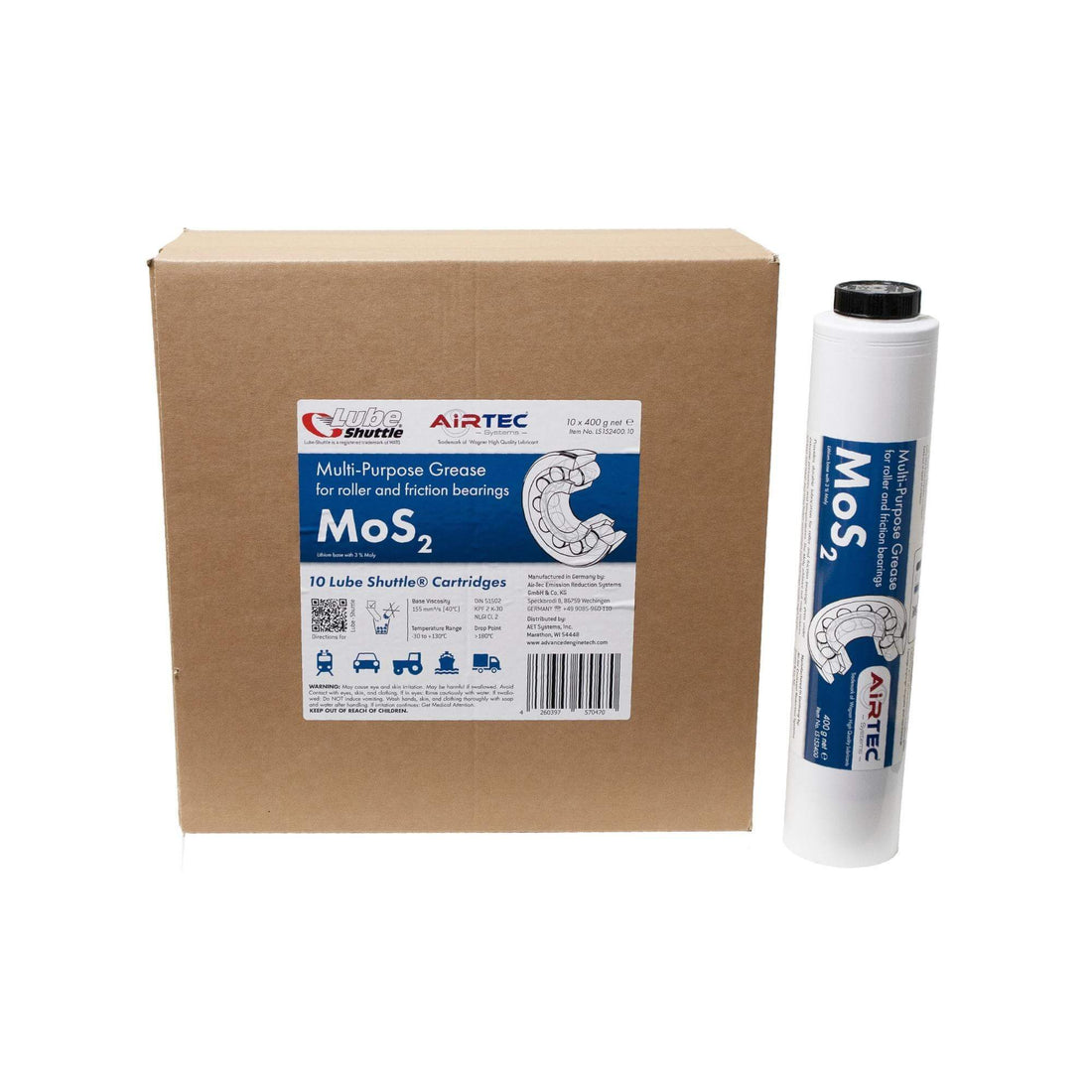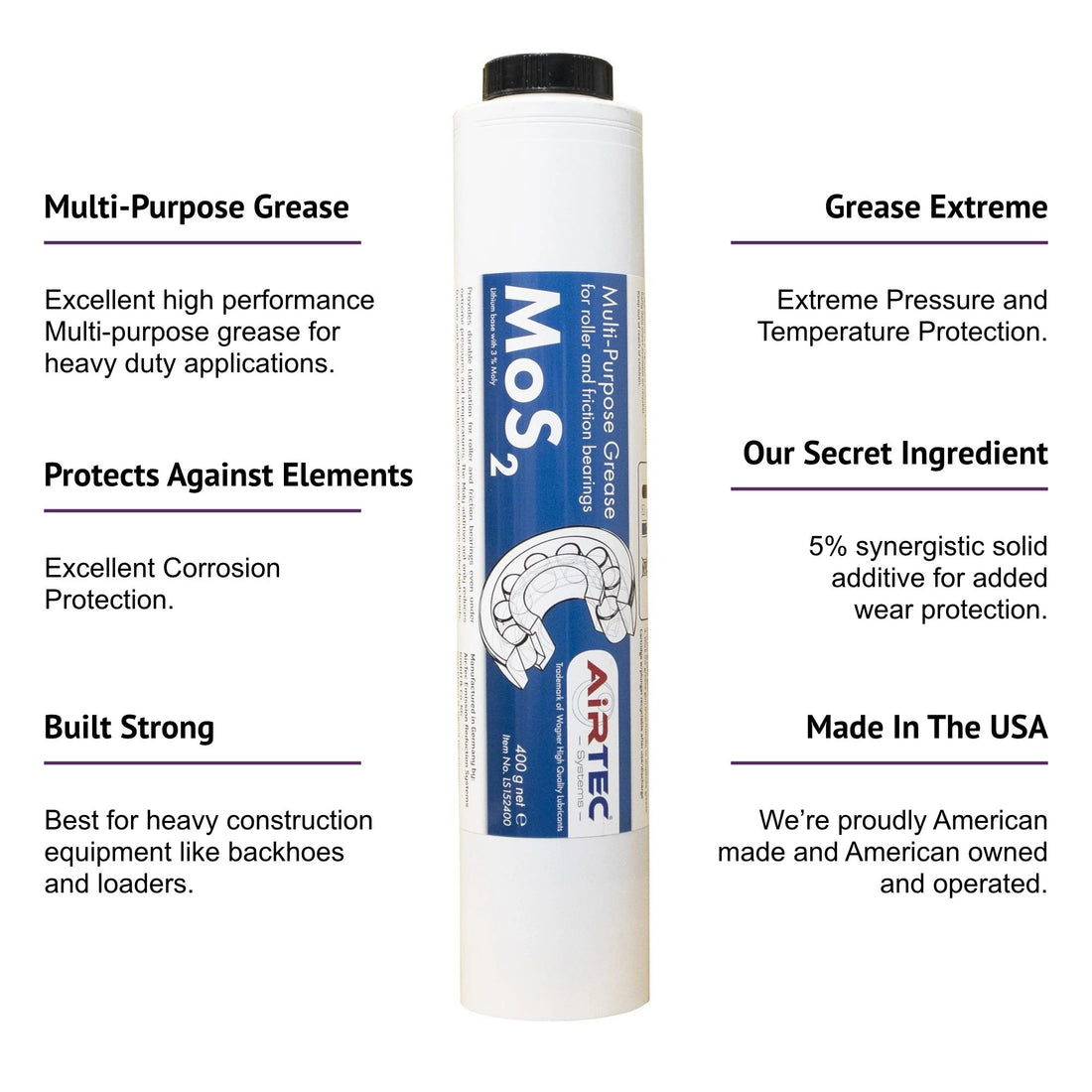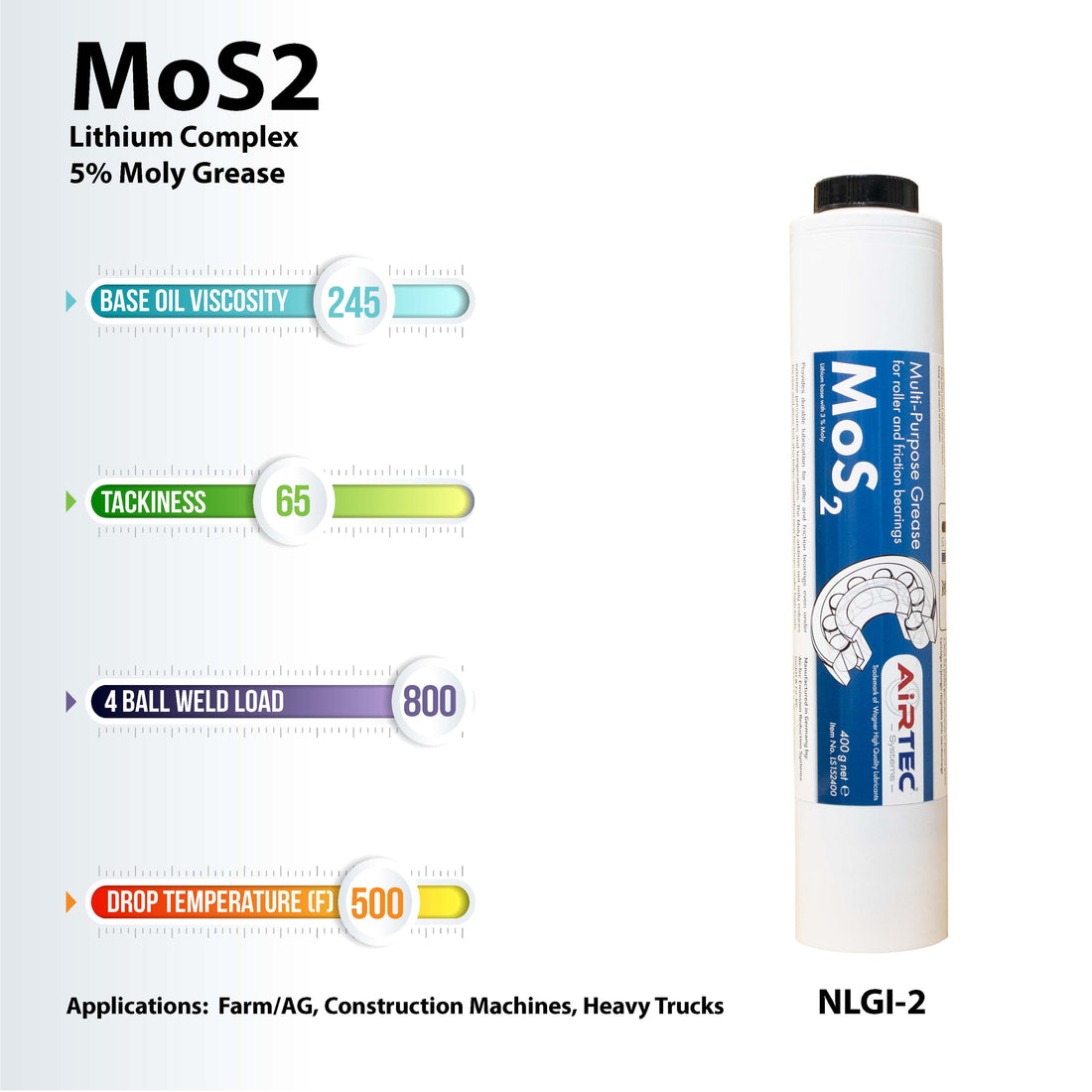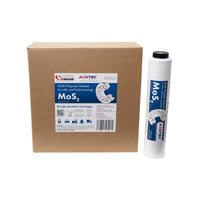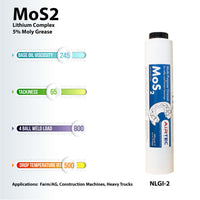 AirTec Grease: MoS2 Multi-Purpose
AirTec MoS2 is a lithium-based, multi-purpose grease containing 5% moly, which gives it excellent wear and pressure protection.  This is grease is best used in a high-stress wheel and friction bearings found in suspensions, heavy construction equipment, and industrial machines.
In addition to the 5% moly it also contains corrosion inhibitors, polymers for better metal adhesion, and anti-oxidant additives that make it a great all-around grease for a wide temperature range and high-pressure situations.
Technical Data
Base Oil Viscosity 245 mm²/ (40°C)
Dropping Point 500°F
4-Ball Weld Load 800kgf
NLGI 2

Q: What is the recommended use for this grease?
A: Compact tractors, landscaping equipment, farm machinery, construction equipment.

Q: Is AirTec MoS2 a MOLY grease?
A: Yes, MoS2 is thickened with Lithium Complex and contains a 5% molybdenum additive for added pressure protection.

Q: Does AirTec MoS2 work well in wheel bearings?
A: MoS2 is designed for high pressure application in pins and bushings making it ideal for tractors, loaders, and construction machinery, however, better greases exist for wheel bearings.