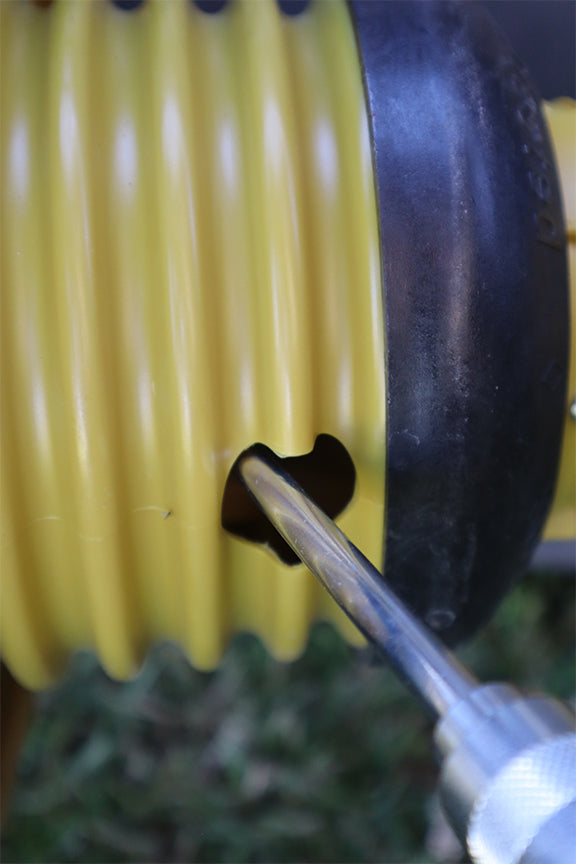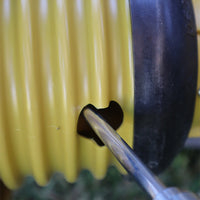 Long Reach Needle Grease tip
This is preferred for any machines that have  grease fittings that are hard to reach.   Hard to reach zerk fittings may be inside a joint, behind some hoses or wires, or behind a guard or shield.  Whatever the obstruction, these fittings are hard to reach, and can be frustrating to grease.  Flexible hoses may not be stiff enough to press on to these fittings, but taking off the flexible hose and going to a rigid pipe takes a lot of time.  Luckily, there is a simple solution!

The Long Reach Needle Grease tip is an extension that couples onto standard couplers or locking couplers, and allows for easy greasing of hard to reach fittings in driveshafts, u joints, and PTOs. The Long Reach Needle Grease tip features a locking collar that keeps the needle tip connected and straight.  Simply couple on to the zerk located at the rear of the needle grease tip and slide the locking collar down and you are ready to grease!