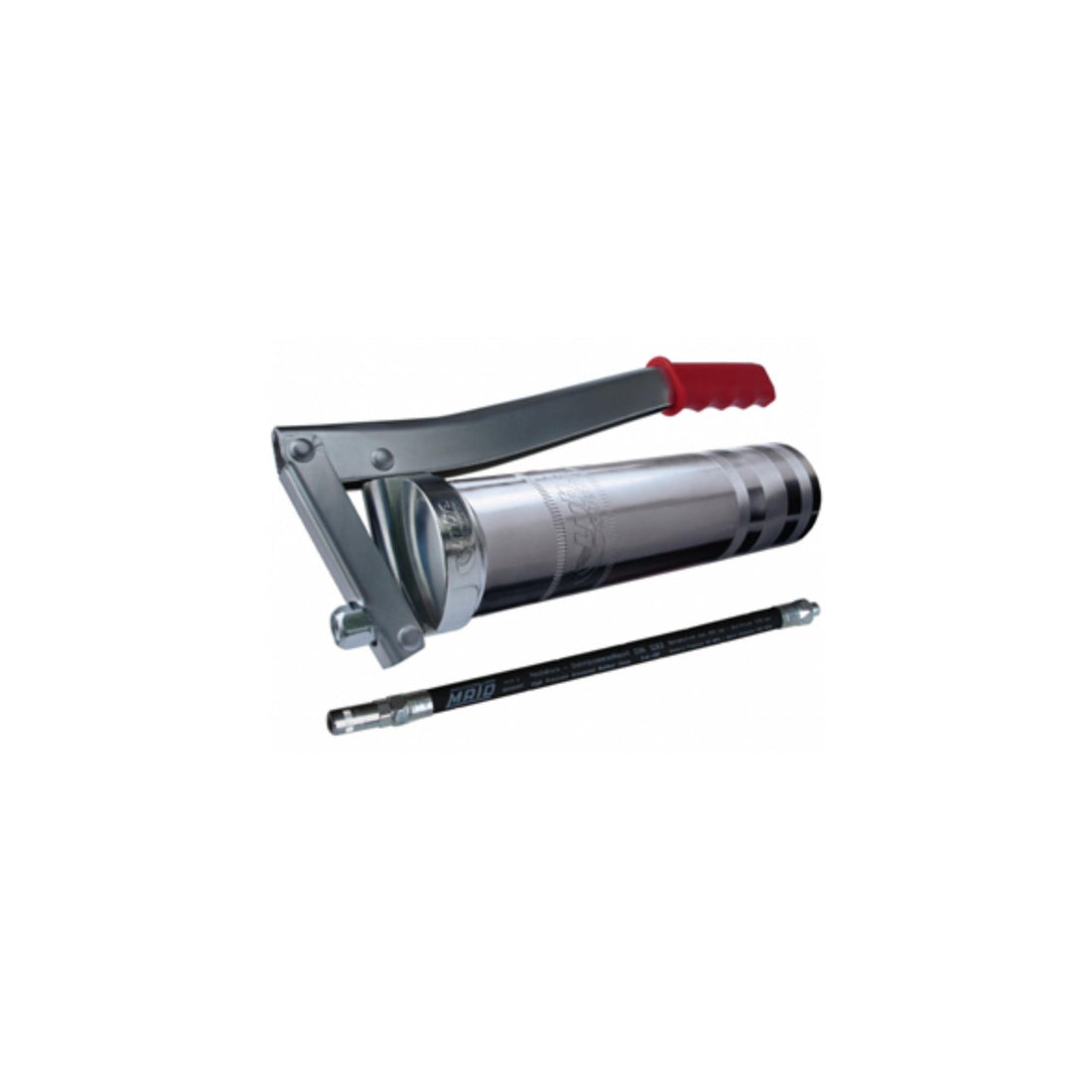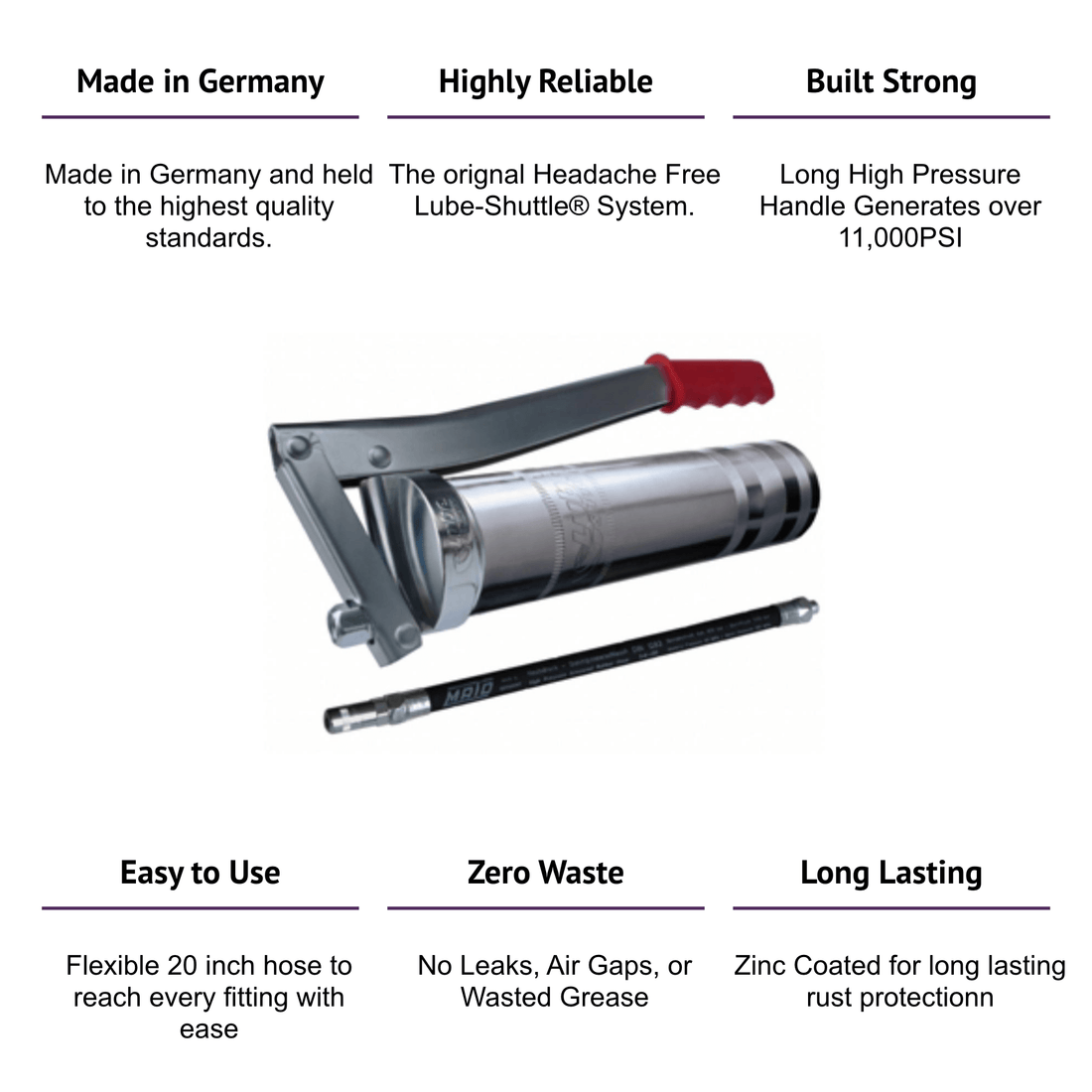 Lube-Shuttle®: Lever Handle Grease Gun
Finally, a Cleaner, Greener, and More Efficient Greasing System
Lever Handle Air-Tec Lube-Shuttle® Grease Guns are made of the highest quality steel tubes with corrosion-resistant zinc plating. The comfortable lever handle gives the user the ability to push grease into tight-fitting pins where a pistol-style grease gun cannot provide a high enough pressure.
Working pressure is over 400 bar / 5,800 psi, maximum pressure capability 800 bar / 11,600 psi approx. TÜV, DLG, BLT approved.  All products are made in Germany, guaranteeing the highest quality standards!
Includes: - Lube-Shuttle® lever grease gun - Rigid tube with 4-JAW Harden Hydraulic Coupler - 500mm high-pressure nylon hose (burst pressure 1,000 bar/14,450 psi) with 4-JAW hardened hydraulic coupler
Advantages: -Ideal for Grease Heavy Construction Machines -Fast and clean loading and unloading without opening gun -Easy to see which grease is being used and how much grease is left -No leftover or unused grease in the cartridge -Environmentally friendly as the cartridge is recyclable! -No Air Release Necessary and NO Air Gap!
ALL GREASE GUNS AND COMPONENTS ARE MADE IN GERMANY!
Q: What is the output of the Lever handle grease gun?
A: The output pressure of the Lever Handle grease gun is 11,600psi.

Q: Do lever handle grease guns come with a hose?
A: Yes, they come standard with a 20 inch hose.

Q: Are Lube-Shuttle® grease guns painted or rust proof?
A: Yes, all Lube-Shuttle® Grease Guns are zinc coated and corrosion proof.