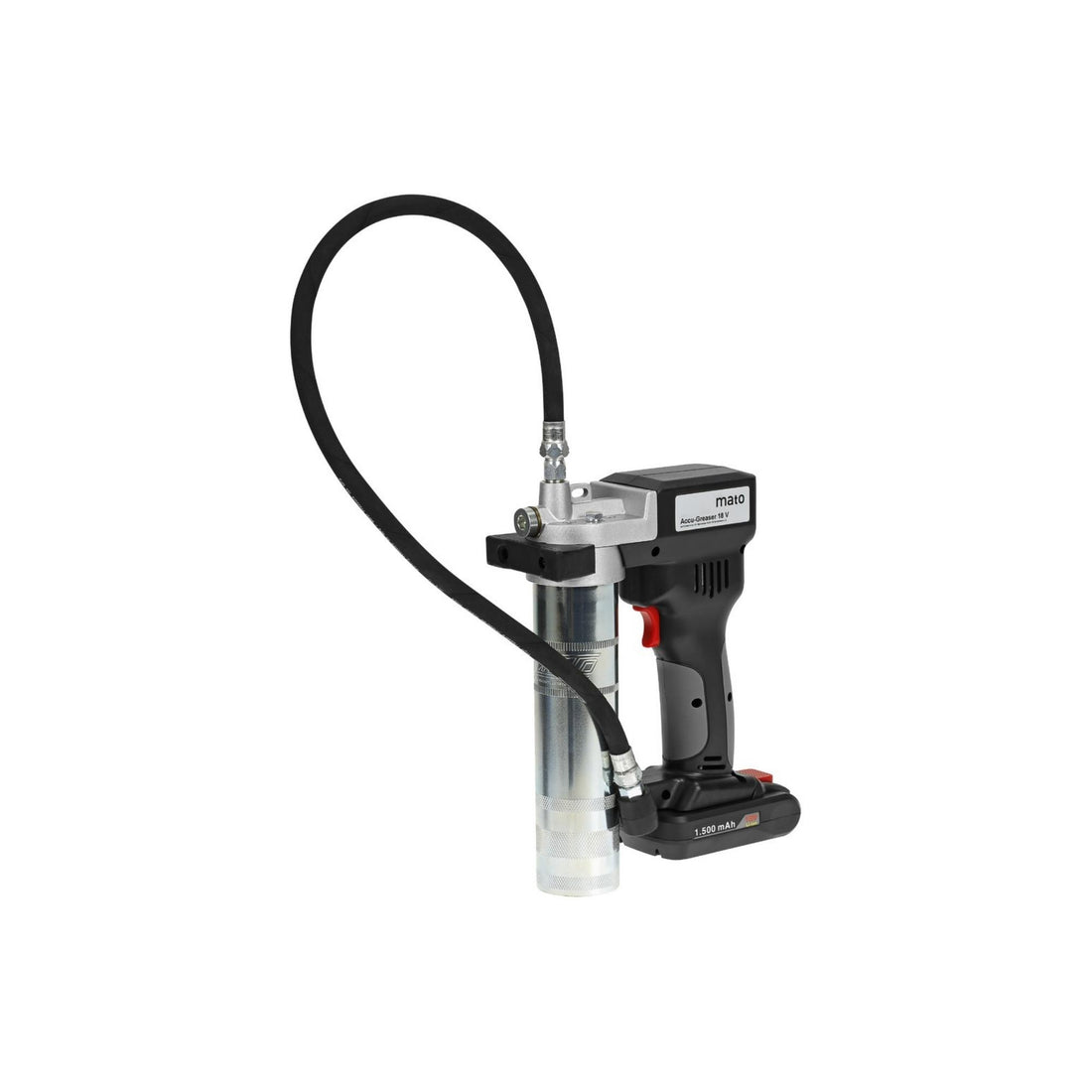 Lube-Shuttle®: Electric Grease Gun
One of the secrets to properly lubricating and greasing your boat, ATV, car, or truck is having a high quality electric grease gun on hand. The Lube-Shuttle® electric grease gun is one of the best grease guns on the market. It has a solid build and is designed to be used frequently with reliable and consistent performance.
In addition, this cordless grease gun is unique because it has an advanced cartridge style that delivers clean and efficient greasing every time it's used.
Includes: - Battery Operated Grease Gun, 18v Lithium Ion battery, operating pressure 400 bar (max 10000psi) - Electronically controlled fast charger with overload protection (1 hour charge time) - High-Pressure Rubber Hose 750 mm (burst pressure 1,650 bar) - Hardened 4 jaw Hydraulic Coupler - Plastic Carry Case with space for Spare Battery and Cartridge.
It's easy to get started with this cordless grease gun by inserting a cartridge directly into the steel tube while treading it in to ensure it works correctly. The Lube-Shuttle® electric grease gun is designed with a powerful DC motor drive, a planetary gearbox, and an advanced piston.
This allows this cordless grease gun to have a working pressure of 400 bar. When you purchase a Lube-Shuttle® electric powered grease gun, you also get a plastic carrying case for convenient storage when it's not in use, or you're taking it on the go. The cordless grease gun case even has a spot for an extra battery and cartridge to have everything in one place.
This high-quality electric grease gun is designed with a fast charger that is electronically controlled and offers overload protection for increased safety and efficiency. The Lube-Shuttle® electric powered grease gun even has a high-pressure rubber hose and a hardened 4-aw hydraulic coupler.
As a result, you can own one of the most high-quality electric grease guns that will improve your productivity and efficiency when performing different types of maintenance tasks on your vehicles, ATVs, or boats throughout the year. Learn more about how to choose an electric grease gun here.