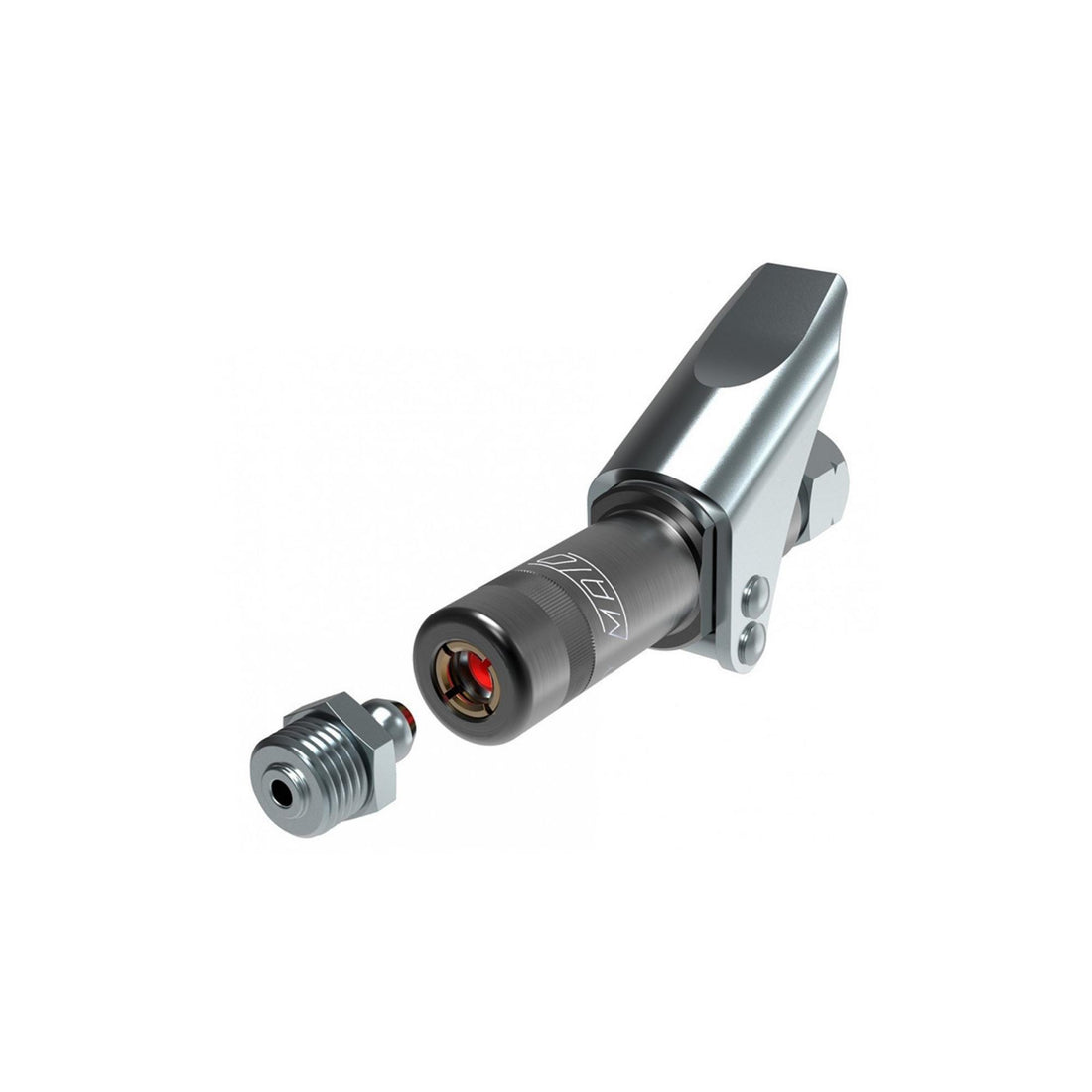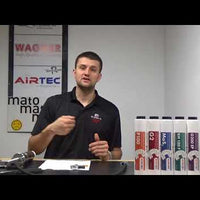 Lube Shuttle® safeLOCK: Locking Grease Coupler
Unlocks under pressures as high as 600 Bar! (over 8,000 psi) Hardened 4 Jaw Locking Coupler High-Performance Hydraulic Gasket Integrated Rear Swivel No spurt/mess when uncoupling Outer Diameter according to DIN (industrial norm)  Available in NPT and Metric, please specify your grease gun brand when purchasing.
NOTE: When ordering tell us the brand of your grease gun so we ensure you get the correct thread safelock.