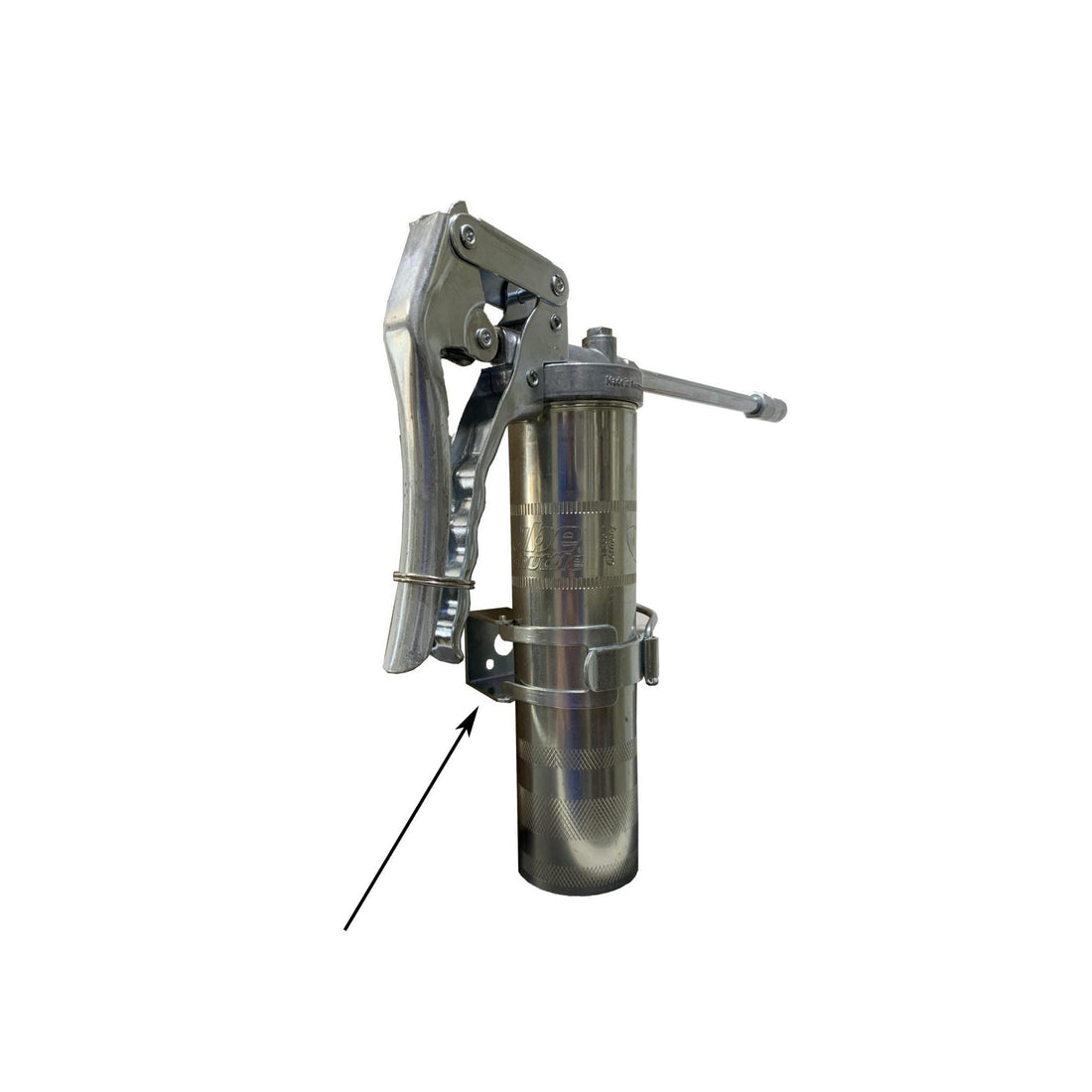 Lube Shuttle® Grease Gun Holder
Finding a place to store a grease gun can be difficult as grease guns take up a lot of space on a shelf and are not easily hung up on a wall. Well, luckily, the Lube Shuttle® Grease Gun Holder changes the game.
Simply mount the grease gun holder on a wall, shelf or even your tractor and lock in your grease gun! The tight-fitting hold of the grease gun holder grasps the gun tightly and securely making storage easy.
Directions: Remove the Lube Shuttle® Grease Gun Holder from the packing and find a desired location to mount the bracket. We recommend a wall as a first choice, but MAKE SURE TO CHECK FOR WIRING AND OTHER THINGS THAT MAY BE MOUNTED IN THE WALL. Then use drywall screws or small lag screws to securely fasten the holder to the mounting location.