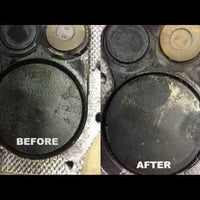 Air-Tec HIGH CLASS Injector Cleaner
Air-Tec High Class Injector Cleaner cleans an engine's fuel system, removing harmful oil, carbon, sludge, and resin build up. All Air-Tec High Class products are produced in Germany and held to the industry highest standards, ensuring our products meet and exceed your expectations.
Removes, oil, carbon,and resins from injectors, valves, and pistons

Reduces fuel consumption and emissions

For both diesel and gasoline engines

Great for both carburetored and injection engines

Contents Treat 15 gallons of fuel.