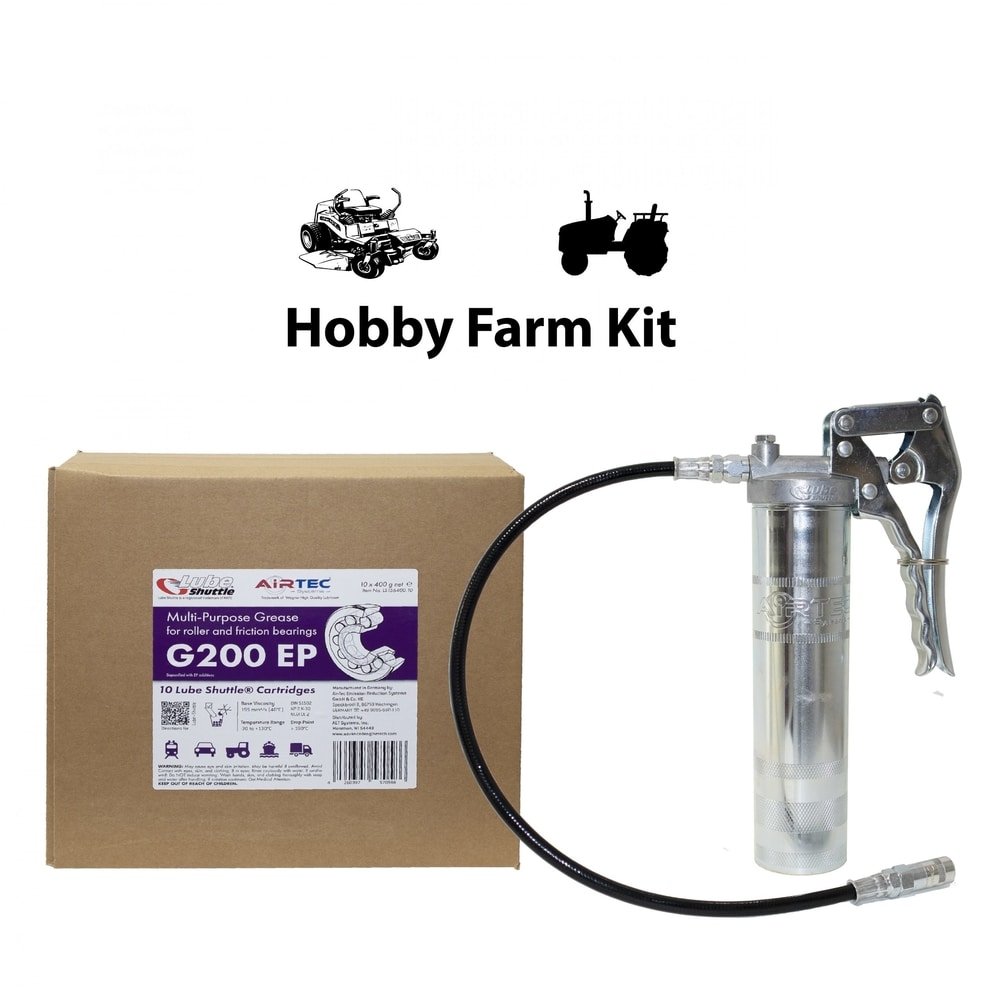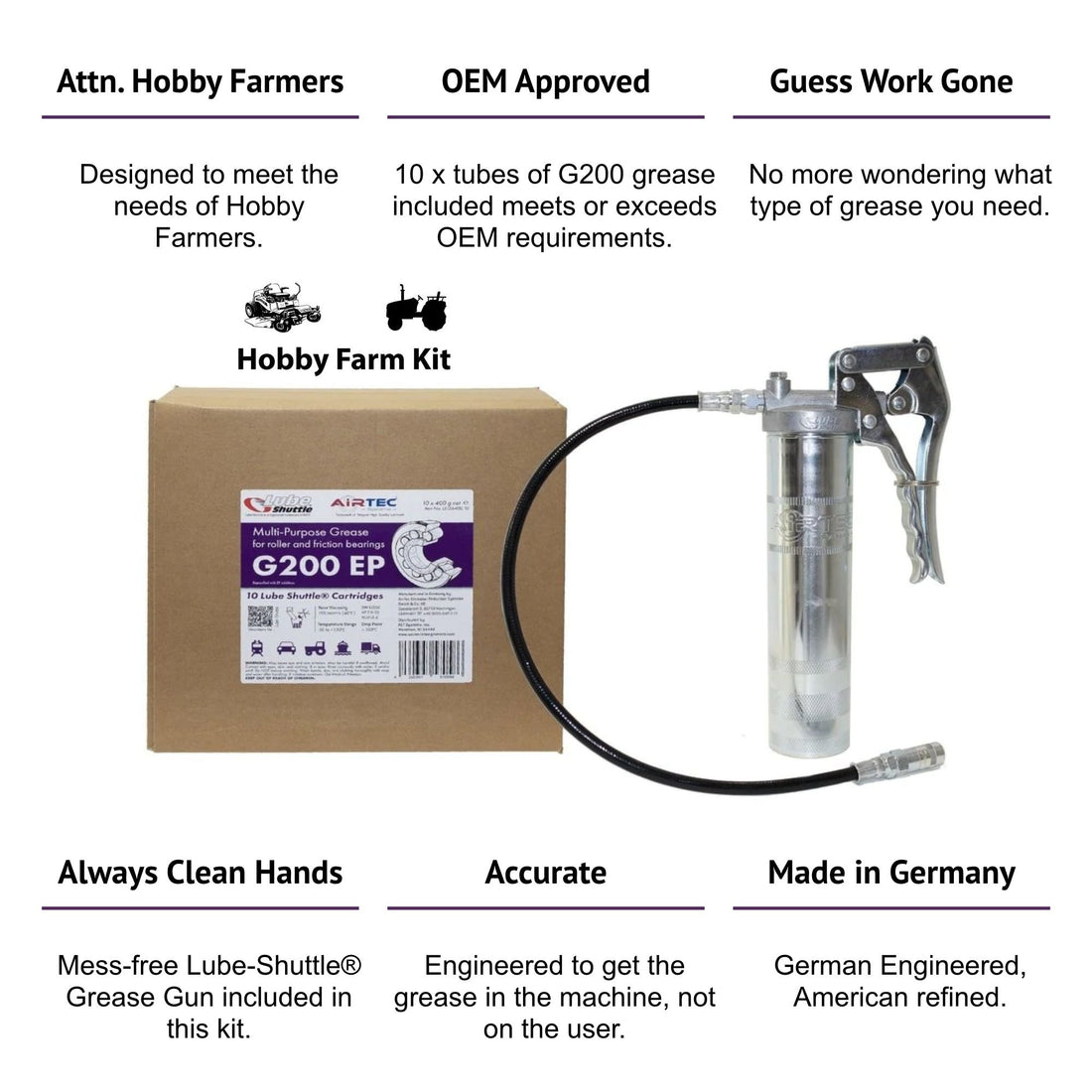 Lube Shuttle®: Hobby Farm Greasing Kit
The Lube Shuttle® Hobby Farm Greasing Kit is perfect when you have a subcompact or compact tractor, mower, brush hog, and attachments that need greasing.  Buy this Farm Greasing Kit from Lube Shuttle today! It includes:

Lube Shuttle® Pistol Grip Grease Gun

With no air gaps, no leaking grease, no headaches, and none of the other problems typical of the other kits, greasing with the lube shuttle hobby farming greasing kit is a real breeze. AirTec Lube Shuttle® Pistol Grip grease guns use the thread in Lube Shuttle® cartridge and are designed to eliminate the headaches that go along with normal greasing. Simply push up a little grease, thread in the tube, and go! (Don't worry about it creating an oil slick on the wall or floor either!)
Pressure capability of approx. 300 bar / 4,350 psi

500mm High-Pressure Hose
10 Tubes of Air-Tec High-Class G200 Multi-Purpose Grease

The lube shuttle hobby farming greasing kit

is highly effective in varied types of greasing applications. It comes with Air-Tec G200 -

 a

type of

multi-use grease designed to fulfill and exceed the requirements for general greasing applications.  G200 features a medium to heavy base oil and contains EP (extreme pressure) additives which make it ideal for heavy load applications where a Moly Grease isn't desired.

It's safe to say it's the best grease for compact tractors as well as the best grease for lawn mowers.

It contains anti-oxidants and corrosion inhibitors to provide excellent resistance to oxidation and corrosion. Ideal for use in ag operations, construction applications, and general use.  G200 is a great choice for Hobby Farms because farming requires a high-pressure grease for low and high-speed bearings and bushings across a wide application range.  AirTec G200 EP fits that bill perfectly!
Customer Reviews
08/07/2023
Terry H.

United States
Hobby Farm Kit
Great system, so much easier!