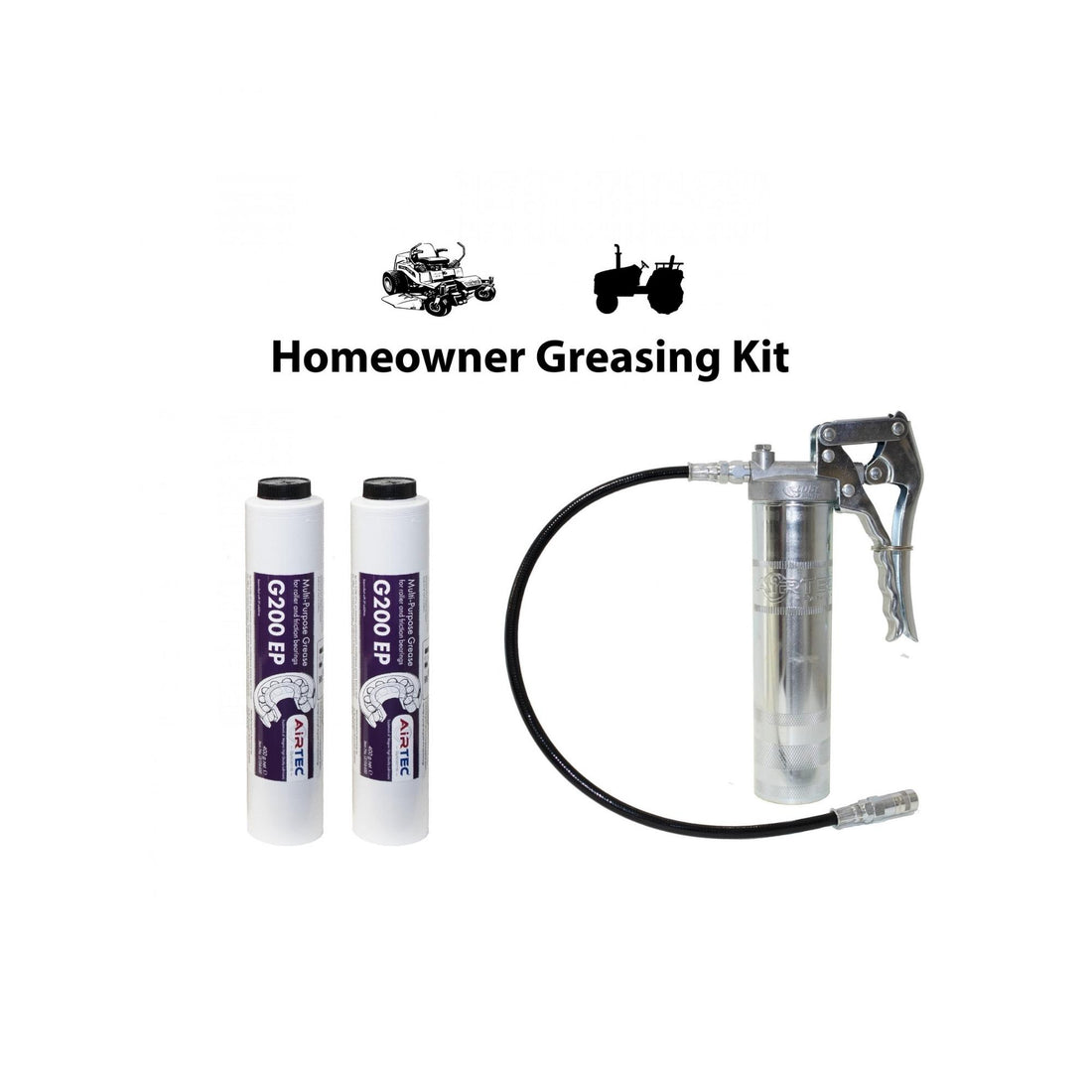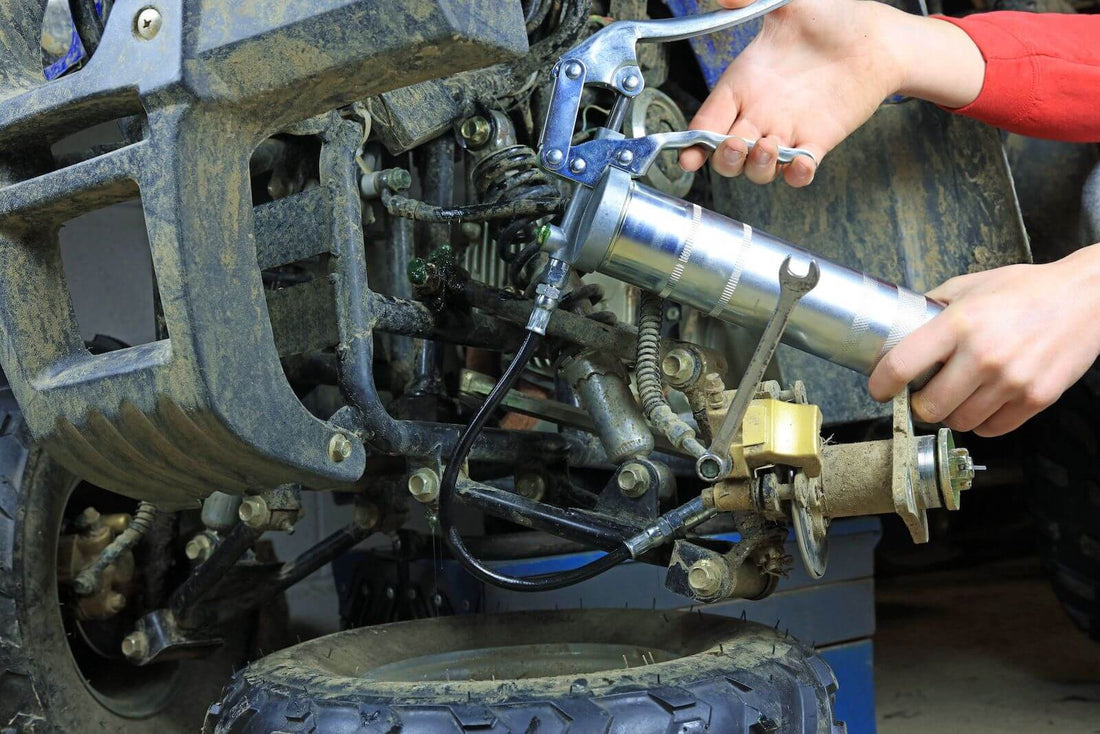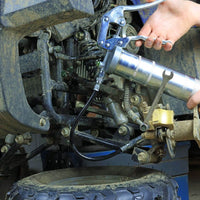 Lube-Shuttle®: Homeowner Greasing Kit
If you are looking for the right grease gun and grease for your lawnmower or garden tractor you are searching for the Lube-Shuttle® Homeowner Greasing Kit. This grease gun package was designed with you in mind.
A premium German-made lube-shuttle® grease gun and premium German-made grease.  Stop messing around with air gaps, leaking grease, and wasted time and join the future of greasing. 
The Lube-Shuttle® No-Mess Greasing Package Includes:
Lube Shuttle® Pistol Grip Grease Gun: One hand (Pistol Grip) Air-Tec Lube-Shuttle® Grease Guns are made of the highest quality steel tubes with corrosion-resistant zinc plating designed for Lube-Shuttle® System-Cartridges and feature an ergonomically designed pistol grip. This is the lightest and cleanest greasing system available, and yet its durability is sure to meet your highest standards! Pressure capability of approx. 300 bar / 4,350 psi
500mm High-Pressure Hose
2 Tubes of AirTec High-Class G200 Multi-Purpose Grease: AirTec G200 is a multi-use grease designed to fulfill and exceed the requirements for lawnmower and garden tractor greasing applications.   It contains anti-oxidants and corrosion inhibitors to provide excellent resistance to oxidation and corrosion. Ideal for use by homeowners!  
Customer Reviews
08/25/2023
William S.

United States
Great tool
I have been a professional in the automotive industry for 45 years , without question the best quality easy use grease gun ever . I have went to use it several times only to find it missing from my tool cart. My colleagues at the shop also are compelled to use it instead of there own antiquated tools. Great product