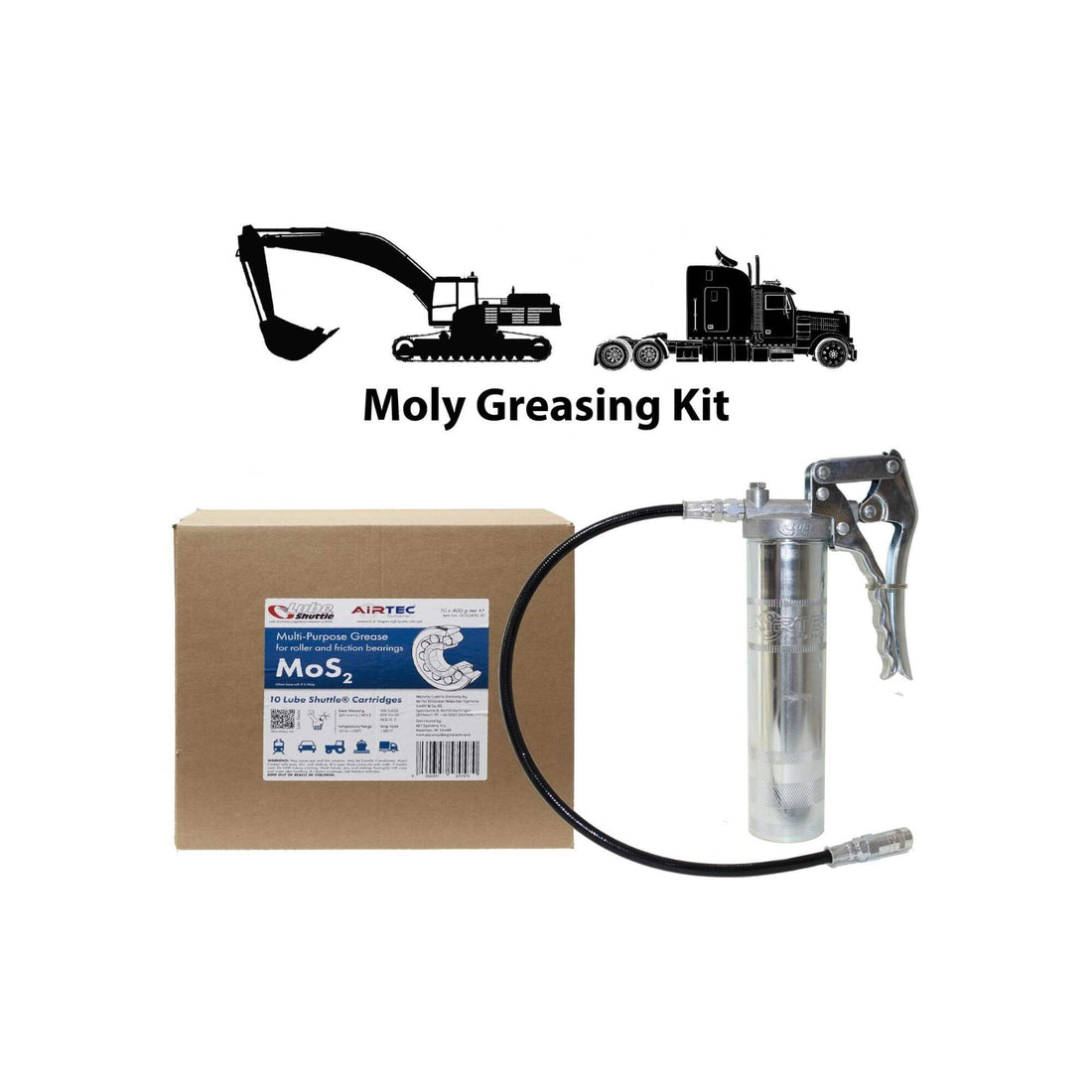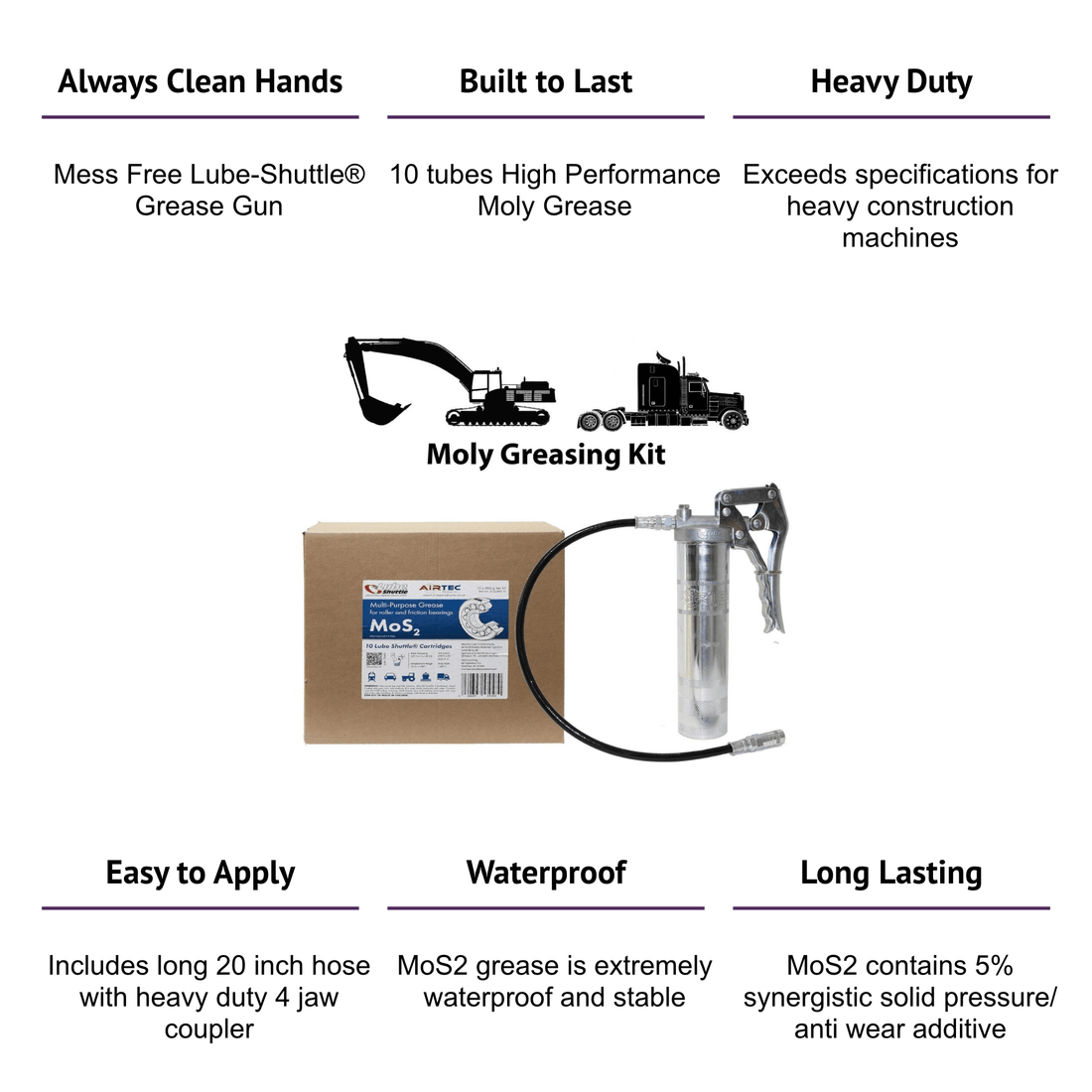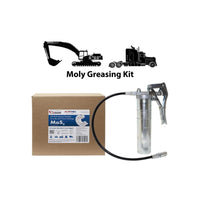 Lube-Shuttle®: Moly Greasing Kit
The Lube Shuttle® Moly Greasing Kit is perfect for tractors, loaders, backhoes, and high-pressure low-speed applications like pins and bushings, and slideways. 
Includes:
Lube Shuttle Pistol Grip Grease Gun: Air-Tec Lube-Shuttle® Pistol Grip Grease Guns are made of the highest quality steel tubes with corrosion-resistant zinc plating designed for Lube-Shuttle® System-Cartridges and feature an ergonomically designed pistol grip. This is the lightest and cleanest greasing system available, and yet its durability is sure to meet your highest standards! STOP getting full of grease and fighting gaps and leaking grease! Pressure capability of approx. 300 bar / 4,350 psi
10 Tubes of Air-Tec MoS2 High-Pressure Grease: Air-Tec MoS2 is a lithium-thickened, multi-purpose grease containing 3% molybdenum disulfide, which gives it excellent wear and pressure protection. This is grease is best used in high-stress friction bearings found in suspensions, heavy construction equipment, and industrial machines. In addition to the 3% moly it also contains corrosion inhibitors, polymers for better metal adhesion, and anti-oxidant additives that make it a great all-round grease for high wear and high-pressure situations.