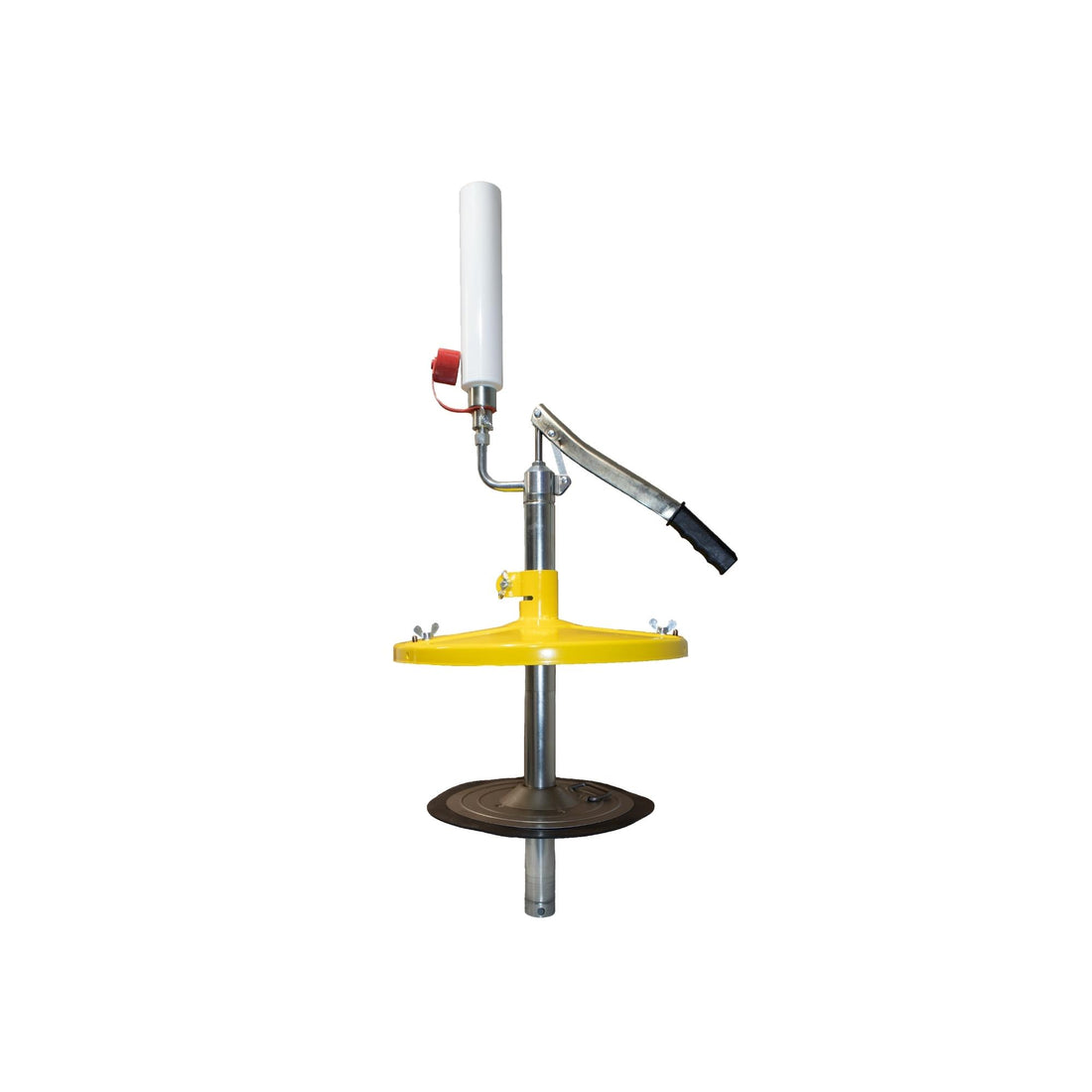 Lube-Shuttle® 5 Gallon Pail Pump
The AirTec Lube Shuttle® 5 Gallon Pail Pump is the perfect way to refill lube shuttle® cartridges or standard grease guns that use a filler nozzle.
The 5 gallon pail pump uses a hand operated lever pump to transfer grease from a 5 gallon pail to a cartridge. This makes it easy for users who use a specialized grease that is not yet available in lube shuttle®  cartridges to use the lube shuttle®  system.
However, the filling pump also allows users to get the most out of each cartridge as each cartridge can be refilled on average of 6 times! Not only does this help keep cost down, but it also eliminates the number of cartridges that need to be used, thus lowering the environmental impact.
This product includes 1-Lever Handle suction pump sized for a 5 gallon pail 1-Rubber edged follower plate to ensure all the grease comes out of the pail 1-Lube-Shuttle®  Refill Adapter for the refilling of lube shuttle®  cartridges
Q: How much grease is in a 5 gallon pail?
A: A 5 gallon pail contains 45-50 tubes of grease per pail.

Q: Does the pail pump come with a Lube-Shuttle® refill adapter?
A: Yes, every pail pump comes with a refill adapter.

Q: Can a pail pump be used to refill Lube-Shuttle® cartridges?
A: Yes, pail pumps are a great tool for refilling and reusing Lube-Shuttle® cartridges.